Olympus Stylus SH-1 boasts 5-axis stabilization for better videos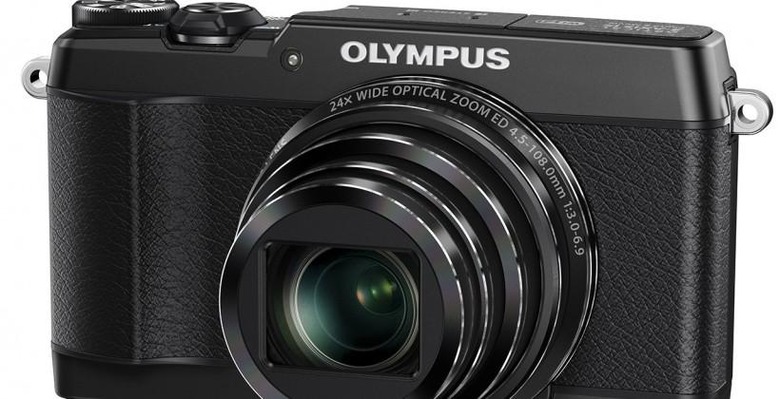 Olympus has just revealed its latest digital camera the takes the best of both worlds of its PEN compact design and its relatively new optical 5-axis image stabilization technology. While the camera is loaded with premium features, a lot of it revolves around shooting that perfect movie.
While compact cameras offer stabilization on 2-axis, namely tilt/pitch and roll/yaw, for still images, Olympus has worked on extending that for moving images. In particular, it has added correction of 3-axis rotational blur in the Sylus SH-50 and is now also adding the correction of translational blur for both vertical and horizontal movement of the camera for a total of 5 axes, all for cases where the camera is on the move. This makes the Olympus Stylus SH-1 perfect for chasing fast moving objects, like running children or wildlife.
Continuing its video focus, this Olympus camera features an enhanced Advanced Movie mode that will let users record four types of videos. The first is a regular Full HD 60 fps mode. Time Lapse mode compresses 5 minutes or 5 hours of fixed-point recording into 20 seconds of video. Photo & Movie capture allows a full pixel high-quality still to be taken at the same time while recording a Full HD movie. And finally, the Fast 240fps high-speed movie mode lets you create those slow-mo videos.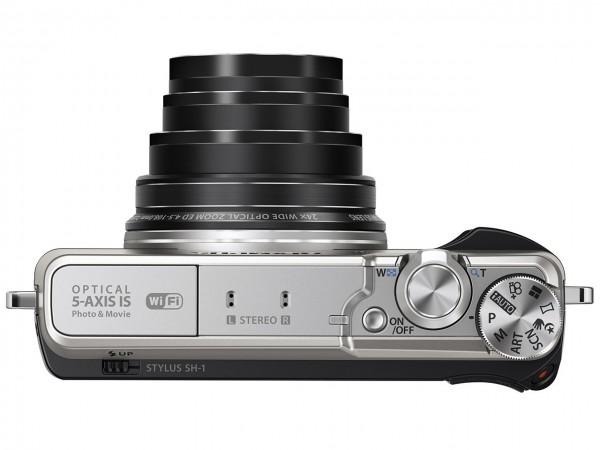 The Olympus Stylus SH-1 isn't all just about videos though. It sports a high-performance 24x optical zoom lens that is capable of covering a wide range of shots, from 25 mm wide angle to 600 mm telephoto, equivalent or even surpassing some interchangeable lens cameras. It also has a 16 megapixel backside illuminated (BSI) CMOS sensor that is able to compensate for low-light situations. Like many digital cameras of late, it is equipped with WiFi connectivity for communicating with a smartphone or tablet via the OI.Share app. But aside from the usual transferring of photos or remote control of the camera, the app enables users to quickly set up their mobile device for use with the camera by simply scanning the QR code displayed on the camera's screen.
As mentioned, the Olympus Stylus SH-1 takes its looks from the Olympus Pen. As such, it boasts of an aluminum alloy controls with a metallic finish and a strong synthetic leather body. Grips on the front and back make the camera more comfortable to hold while strap attachments on both sides enable it to be carried around easily. The Olympus Stylus SH-1 is scheduled to go on retail starting May this year, available in black, white, and silver and will have a price tag of $399.99.
SOURCE: Olympus