Olympus Stylus 1 Digital Camera To Launch In Late November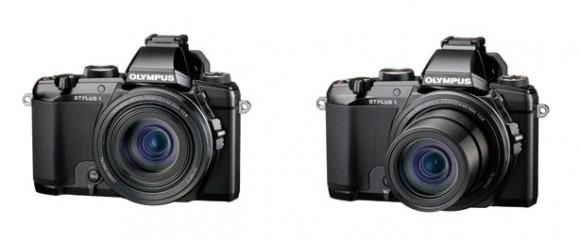 Only a few hours ago specifications claiming to be on the Olympus Stylus 1 digital camera leaked out. The official announcement confirms most of the specifications that leaked earlier. The official specifications for the camera outline optical 10.7x zoom lens covering a full range of 28 to 300 mm. That lens is a constant aperture F2.8 i.ZUIKO DIGITAL lens retracts all the way into the body when closed leaving the camera very compact.
The camera also has an integrated large high-resolution electronic viewfinder and features integrated Wi-Fi for image sharing and wireless shooting. The camera's lens has a total of nine aspherical lenses used in the 12 element, 10 group lens construction. The Stylus 1 is designed for macro shooting, with the camera zoomed at its full 300 mm setting the minimum shooting distance from the end of lense is 80 cm.
A Super Macro function allows users to shoot close-ups from only 5 cm away from the end of the lens. The camera also has lens shift image stabilization to reduce camera shake. The electronic viewfinder has a resolution of 1.44 million dots and has adaptive brightness technology. Olympus fits the camera with full-featured controls and customization options allowing users to set the camera to suit their style.
The camera is fitted with a hybrid control ring allowing users to adjust aperture value or exposure compensation with a twist of the ring. The camera also features a number of art filters and other features including Photo Story. The camera uses a 1/1.75 backlit CMOS sensor with 12.0-megapixel resolution. The camera has ISO settings up to 12,800 and images are stored to SD memory cards. Olympus will launch the camera in late November at an undisclosed price.
SOURCE: Olympus