Olympus PEN E-PM1 launches for under $500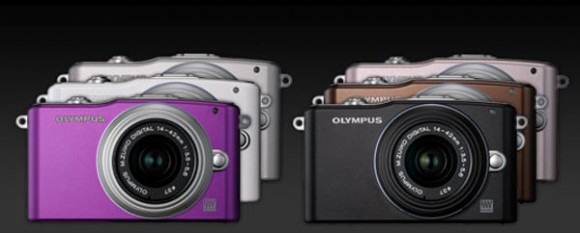 The last time I talked about the Olympus PEN E-PM1 digital camera was back in late June when photos of the camera leaked. At the time, we didn't know when the camera would land or what it would sell for. The wondering is now over with the camera officially debuting this week. The E-PM1 digital camera will sell for $499.99 and comes in six different colors. The size and price make this the most affordable and smallest camera in the PEN line.
The camera will record 1080i HD video and promises the same image quality as the larger and more expensive PEN cameras. The cam has a 12.3MP image sensor and a selection of 23 scene modes including a 3D mode and more. The rear LCD is 3-inches wide with 460-dot resolution. The camera also has in-body image stabilization. The camera can shoot 1080i video for up to 29 minutes per session with Dolby Digital Stereo.
That video recording capability can be activated directly with a HD Movie button. The camera also has a wide range of manual and automatic settings and filters. The camera has a special AF Illuminator LED beam to help it focus in low-light. The ISO range for the camera is up to 12,800 and it has sequential shooting at up to five frames per second. The camera will ship early next month, only a few days away now.