Olympus PEN E-PL7 smiles for the camera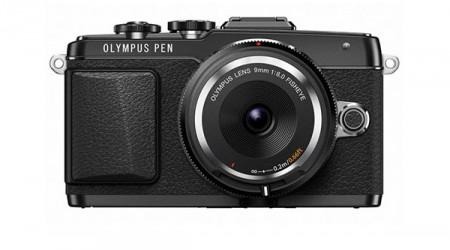 Although we're none the wiser about its actual launch date, the next Olympus PEN camera might already be ready to take the spotlight. A leaked photo of what is believed to be the E-PL7 is now making rounds over the Internet, hinting that press materials might already be ready for a big unveil.
Of course, the photo in the camera doesn't have any identifying marks that would give away its name, but the design closely matches the diagram that was revealed in the user manual leaked last back in May. This photo confirms several design points peculiar to this supposed E-PL7. One is the presence of a dial around the shutter, more similar to Olympus' OD-M line rather than previous PEN cameras like the E-P5. The lens release button is also noted to have returned to a circular shape seen in the E-P5 but replaced by a more elongated contraption in the E-PL6.
Based on previous rumors, the PEN E-PL7 is expected to come with a 16.05 megapixel sensor, capable of an ISO range of 200 to 25,600. Shutter speed ranges from 1/4,000 to 60 seconds. The camera also has a 3-inch touch-enabled TFT display, high-speed AF with 81 focus points, and support for MPEG-4 AVC/H.264 video codecs.
The Olympus PEN E-PL7 once again bears a texture body, though noted to be more of leather design than the stippled pattern in its predecessor. Launch date still remains a big mystery at this point, though the progression from leaked manual to leaked press photo gives hope that it should be any time really soon.
VIA: Digital Camera Info