Olympus PEN E-PL7 camera manual leaks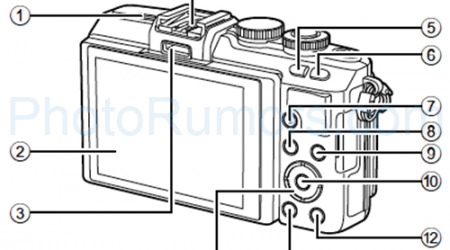 Amidst all the camera news that has popped up this week is a leak of the Olympus PEN E-PL7 — specifically, of the camera's manual. We see a handful of camera illustrations in the manual, all of which hint at the upcoming shooter.
Unfortunately, no details appear to have leaked in the manual, although they purportedly surfaced in leaks earlier this month. The manual images don't show any actual shots of the camera, but resemble the general design of the PL6.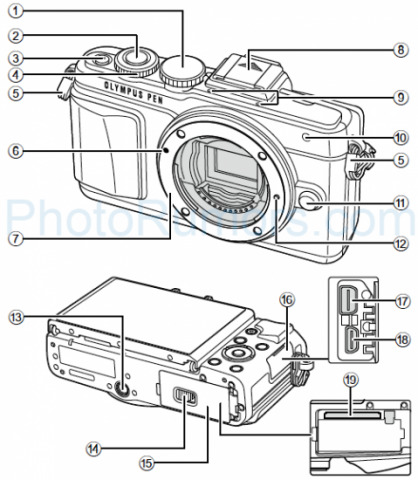 Visible in the illustrations is a hinged battery cover, common circular menu button and five other function buttons. There also appears to be dual dials on the top with one housing the power button, though it is possible it's merely the power without a dial.
The camera is expected to offer a 16.05-megapixel sensor, a 3-inch TFT vari-angled LCD touch screen, a stereo microphone, integrated WiFi, ISO ranging from 200 to 25,600, and support for a variety of SD cards and UHS-I.
SOURCE: PhotoRumors