Olympus OM-D E-M5 Mark III hands-on: compact and even more powerful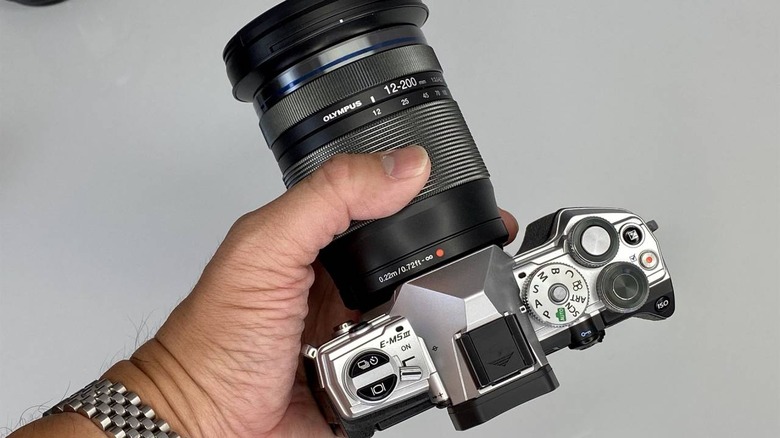 While digital cameras still have the advantage of power and features over even the most sophisticated smartphones, they often lose out when it comes to ubiquity. If the best tool is the one that you have with you always, then smartphones have a distinct advantage over the powerful yet heavy professional cameras. Olympus says you no longer have to choose with the new OM-D E-M5 Mark III. Combining the lineage of its predecessor and the higher-grade OM-D E-M1 Mark II, the new interchangeable lens touts advanced features from the company's high-end OM-D kits but shrunken down to a handier and more rugged size.
Granted, the 20 megapixel High-Speed Live MOS sensor and the TruePic VIII image-processing engine it shares in common with the OM-D E-M1 Mark II hails from 2016 but development in the camera world happens in a less frantic pace compared to smartphones. That's not to say it is a negligible spec. In the photography world, output isn't simply a matter of megapixel counts or even lenses. Sensor sizes and formats also factor into the overall formula and for a micro 4/3 such as the E-M5 Mark III, 20 megapixels are more than decent.
Olympus hosted me along with other journalists in scenic Moab, Utah where we spent two days testing out the E-M5 MKIII's new features in various locations.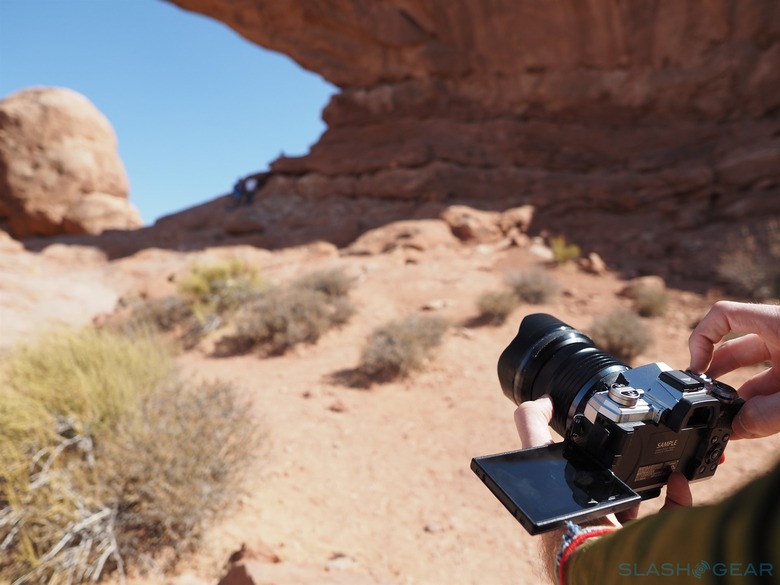 Improvements may look incremental on paper but the key to success is in refinement and the harmony between different components and features. And when it comes to those, the E-M5 Mark III boasts plenty. Take for example the high-speed AF performance courtesy of the 121-point all-cross type On-chip PDAF, capable of tracking even in 10 fps sequential shooting or 30 fps with focus locked after the first frame. Olympus is playing to its strengths in perfecting the micro four thirds format is has been developing for years resulting in a palpable increase in speed.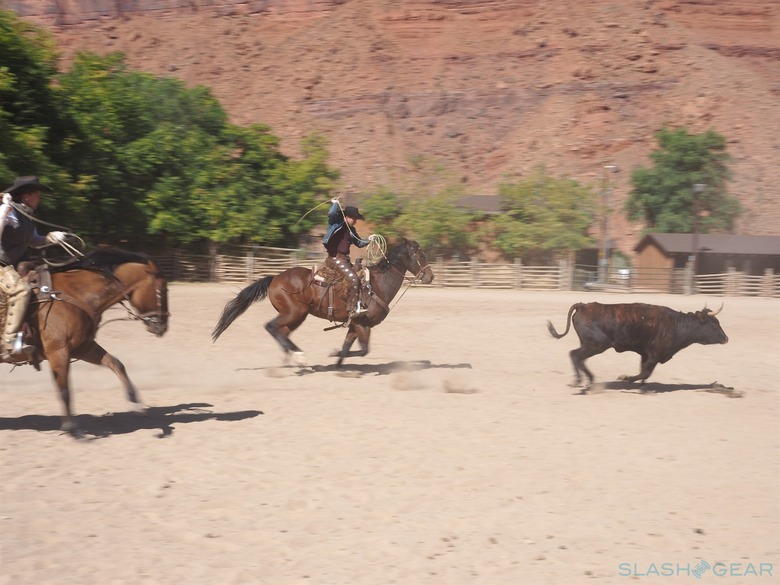 Add to that the 5-axis image stabilization and actuator and you've got a potent combination for smoothly capturing fast-paced movement, be it in nature or in sports, without missing a beat. Admittedly, Olympus here has the advantage of being the one to give birth to that 5-axis IS in the first place. To its credit, and as proven here, Olympus didn't simply sit on its laurels. The E-M5 Mark III now boasts of a smaller stabilization unit that contributes significantly to its weight loss.
The Olympus OM-D E-M5 Mark II also offers a variety of features to meet every photography or cinematography need. Live Composite makes short work of documenting star trails and auroras by combining long-exposure and compositing. Pro Capture records 14 frames retroactively from the moment the shutter is pressed so that you can record the magnificence of a bird taking flight. Thanks to being equipped with both Bluetooth and Wi-Fi, the camera can easily connect to a paired camera to transfer images to a smartphone for nearly instant sharing online. 4K videos are also supported, though only at 24 FPS. It might take another iteration for Olympus to put its mid-range in the 4K/60 category.
Suffice it to say, the E-M5 Mk3 performs to satisfaction. Autofocus is fast and accurate, even on videos. The dynamic range and color reproduction is definitely impressive, particularly in well-lit environments. There are indeed some faltering in low lighting and the low megapixel count might not satisfy professional photographers. Olympus, however, is aiming the E-M5 Mark III for aspiring photographers who aren't yet ready to make that leap into expensive pro territory.
All of these features would be for naught if the camera was something you could only take on special occasions and places because of how heavy or how sensitive it is. Fortunately, the Olympus OM-D E-M5 Mark III is neither, boasted to be almost half the volume of rival full-frame mirrorless cameras. Giving the iconic OM-D design a modern flair, it features a molded exterior and refined grip for easier handling. Dust-proof, splash-proof, and freeze-proof, the camera also becomes a weather-sealed camera when paired with a weather-sealed lens.
In fact, the OM-D E-M5 Mark III is designed to make Olympus' M.Zuiko Digital lenses shine and vice versa. Paired with one that has in-lens image stabilization, the camera is capable of 6.5 shutter steps with 5-Axis Sync image stabilization. The camera can also be very quiet when used with the lightweight interchangeable M.Zuiko Digital lenses thanks to its actuator.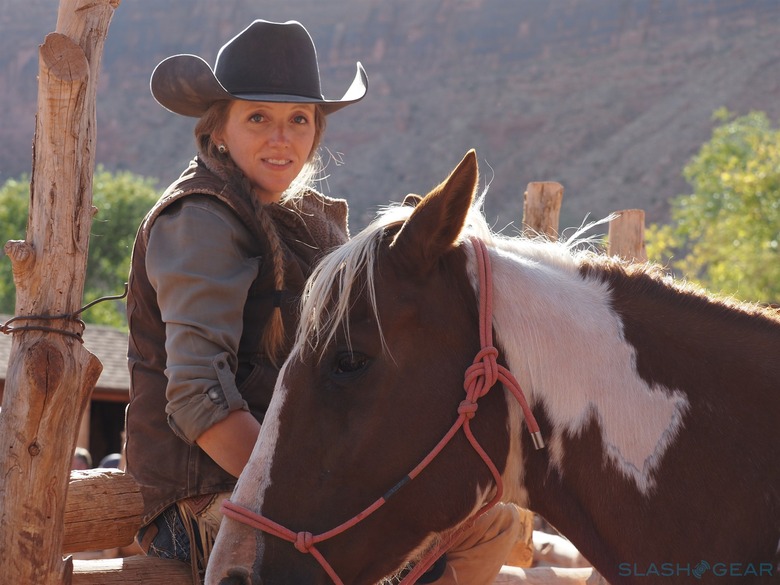 Portability and ease of use is a key element to the OM-D E-M5 Mark III's unique personality. In addition to its lightweight frame and its weather-sealed body, the controls on the camera have been re-arranged to make it easier not just to grip the camera but also to fly through its various functions, all with one hand. Despite the smaller size, Olympus was still able to squeeze in a good amount of physical controls, including finger and thumb wheels that are also found in the higher-end E-M1 class. To say that the E-M5 Mk III houses the spirit of the E-M1 Mark II in a more compact body wouldn't exactly be an exaggeration.
That is exactly where the OM-D E-M5 Mark III's sweet spot lies. It straddles the middle ground between professional features and user-friendliness, a tough balancing act if there ever was one. It delivers enough performance Improvements to be a solid upgrade path not just for E-M5 Mark II owners but especially for smartphone photographers who want to take their skills to the next level. At the same time, it doesn't weigh these budding creators down with excessively sophisticated features, an actually heavier load, and an almost impossible price tag to swallow.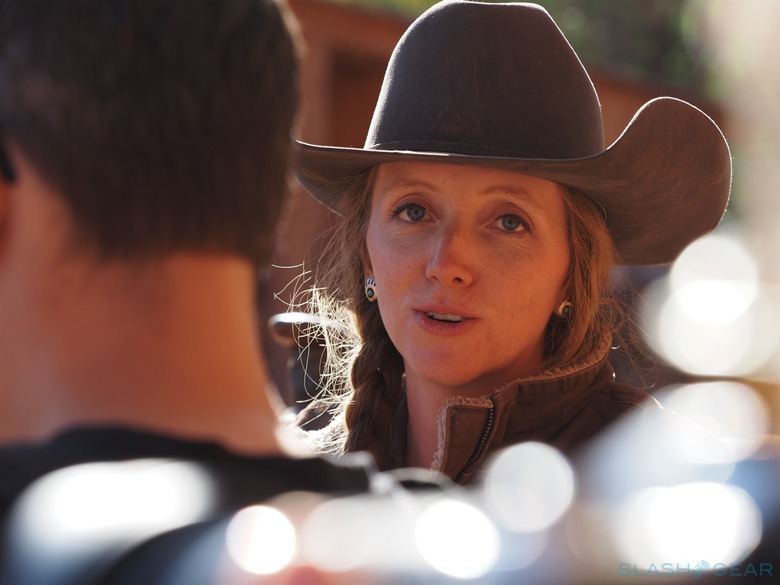 The Olympus OM-D E-M5 Mark III will bring its blend of power and portability to the market in November for a body-only price of $1,199.99. Paired with an M.Zuiko Digital ED 14-150mm F4.9-5.6 II lens, the kit will bring the price up a bit to $1,799.99. Olympus is also introducing a few optional accessories for the camera, including the ECG-5 Dedicated External Grip, a variety of Flashes, and a Compact Gun Microphone.