Olympus' 16.6x super-zoom lens is max Micro Four Thirds magnification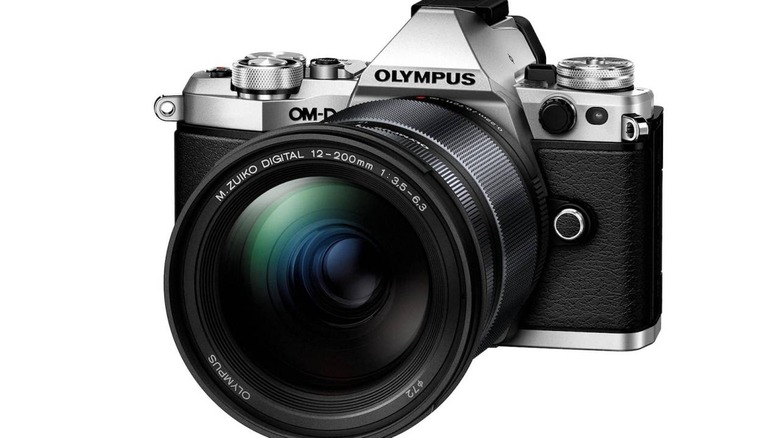 Olympus has added a new super-zoom to its range, the M.Zuiko Digital ED 12-200mm F3.5-6.3 super telephoto zoom lens, offering up to 16.6x magnification for Micro Four Thirds cameras. Promising to be the most powerful zoom around of all mirrorless cameras, the new Olympus pairs everyday flexibility with its telephoto optics.
Indeed, Olympus is billing the 12-200 lens as ideal for photography enthusiasts and even some pros, wanting a "walkaround" lens for a compact and lightweight setup. With an Olympus E-M5 Mk II, for example, the pairing comes in at around 955 grams, and also has the benefit of both camera and lens being weatherproof.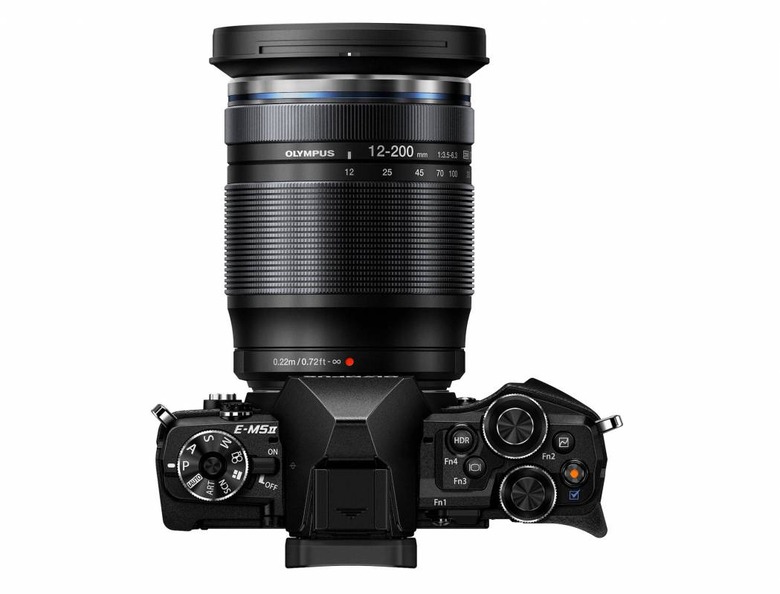 At the wide end, the closest focusing distance of the new lens is around 22 cm, or approximately 10 cm from its end. At the other extreme, telephoto close-ups deliver a maximum magnification of 0.46x (35mm equivalent) with the closest focus at 70 cm. That way, Olympus promises, there should be plenty of bokeh.
Inside there's a similar autofocus mechanism to Olympus' PRO lenses. That relies on an MSC – Movie and Still Compatible – mechanism, which the company says should deliver approximately half of the shooting time lag compared to competitors' high-magnification zooms. It also, as the name suggests, makes it suitable for both photos and video recording.
Helping with the latter is the 12-200 F3.5-6.3's minimal angle of view shift. Unlike some lenses, which can introduce a markedly different angle when the focal position is changed, the new M.Zuiko should be far more consistent.
Sample Photos:
Olympus has used to super ED lenses and two ED lenses, along with three aspherical lenses. There's also a ZERO (Zuiko Extra-low Reflection Optical) coating applied, in the name of cutting ghosts and flares in the final image.
As for the design, since it's one of Olympus' M.Zuiko regular tier lenses – with the middle, "premium" tier now retired – versus an M.Zuiko PRO lens, it gets a gunmetal finish and a platinum blue line around the barrel. More useful, there's a large focal length number printed on the barrel, too. That's something Olympus started doing with its primes for easier identification in a kit bag, and we're not sorry to see it continue on this new super-zoom.
In the box there'll be the zoom lens itself, along with a non-locking lens hood and a cap. Olympus will offer a locking hood, pouch, cap, and protection filter as accessories. Sales of the M.Zuiko Digital ED 12-200mm F3.5-6.3 lens will kick off in late March 2019. It'll be priced at $899.99.