Olympus eyes a lens mount module that can become a drone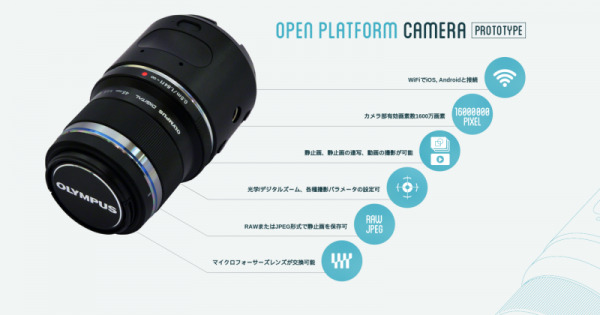 Personal drones have opened up digital photography to a new breed of users and uses. Naturally, camera makers want in on the new and still hot market that is practically dominated by the likes of GoPro. But while Olympus isn't exactly going out to build a drone of its own, it is trying to come up with the next best thing. It's Open Platform Camera or OPC aims to create a "lens-camera drone", that is, a lens mount that can be equipped with a rotor.
The lens in question is a micro four thirds with a 4/3-inch live MOS sensor and an effective pixel count of 16 megapixels. This sensor is then attached to a mount, which can then be equipped with different accessories, one of which seems to be a rotor. This would effectively turn the whole setup into an improvised drone.
Olympus already has an OPC prototype, though details are quite scarce at this point. The camera maker does let out a few features, like compatibility with both Android and iOS devices as well as WiFi connection. The camera itself will be able to shoot both stills and videos, the former in RAW or JPEG format. The micro four-thirds lens will also be interchangeable.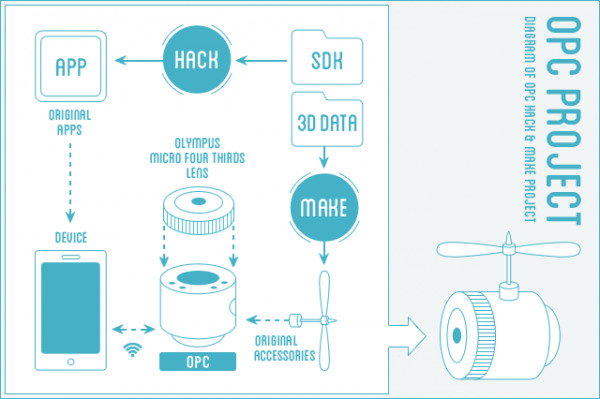 Of course, the camera is only one part of a fully functional camera drone, but Olympus seems to just be interested in that part, which is reasonable considering its business. In a sense, it is offloading the task of creating accessories, especially one that will let the camera fly, to makers and creators.
Another use for the prototype is somewhat imitating Sony's QX lens camera line. These cameras, which look more like lenses than camera, can function alone and can be placed almost anywhere. With the Android or iOS connection, these cameras can potentially be controlled from any mobile device, though it also has its own physical shutter button to make it more independent. No news yet on when, or even if, this prototype will go into production.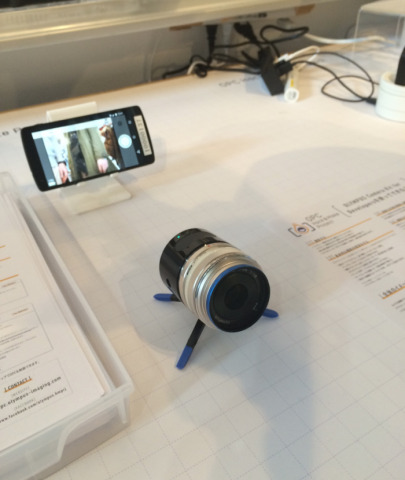 SOURCE: Olympus