Olympics-themed Galaxy S7 Edge on the way from Samsung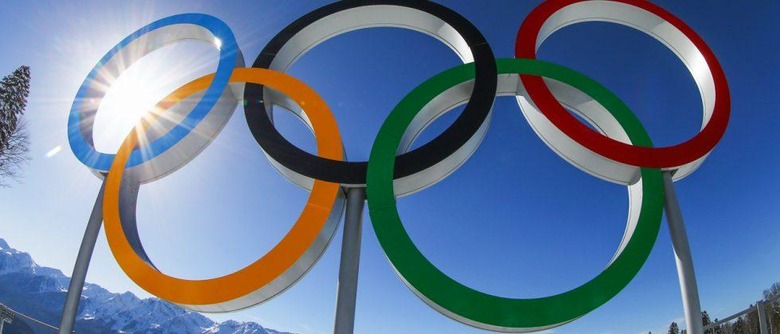 Special themed-editions of Samsung's flagship Galaxy smartphones have become a fairly common thing in the last few years; we've just seen the new Batman "Injustice Edition" of the Galaxy S7 Edge, and last year there was an Iron Man version of the Galaxy S6 Edge. It seems the next special edition from the Korean manufacturer is for the upcoming 2016 Summer Olympics.
Samsung is a worldwide sponsor for this year's Rio Olympics, so from a business partnership perspective this model makes sense. At first glance the Olympic edition of the Galaxy S7 Edge may look like exactly like a standard model in black, but the differences are in the accent details. Check out the first leaked image below: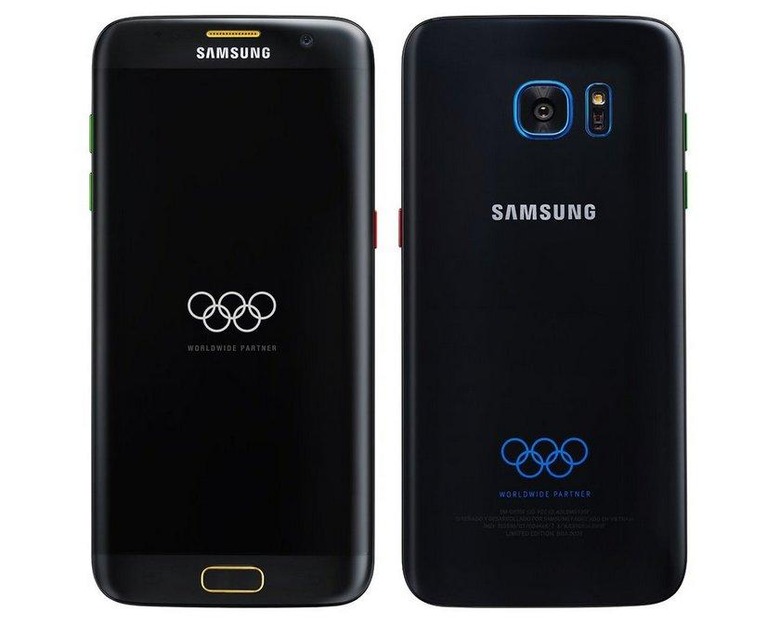 Following the use of black for chassis, the four remaining colors of the Olympic rings — blue, yellow, red, and green — also make an appearance on the device. The outline of the home button and earpiece grille are yellow, the power button on the right side of the phone is red, the volume buttons on the left are green, and the rear camera is outlined in blue, along with the Olympic rings logo towards the bottom.
Like other themed Galaxy editions, it's expected that Olympic colors and designs will be featured in wallpapers, themes, and other parts of the UI. Aside from that, however, the hardware will remain the same as the standard Galaxy S7 Edge.
There's no word if the Olympic edition Galaxy S7 Edge will come bundled with Samsung's Gear VR headset, like the Batman model was, but there will probably be some other exclusive goodies thrown in the package.
It seems likely Samsung will officially announce this special edition as the opening ceremony of 2016 Summer Games draws closer. It's anyone's guess at this point if this version will be made available to the general public in certain markets, or be reserved for only those who attend the Olympic events.
SOURCE Android Authority