olloclip system for iPhone X ushers in a new look for mobile photography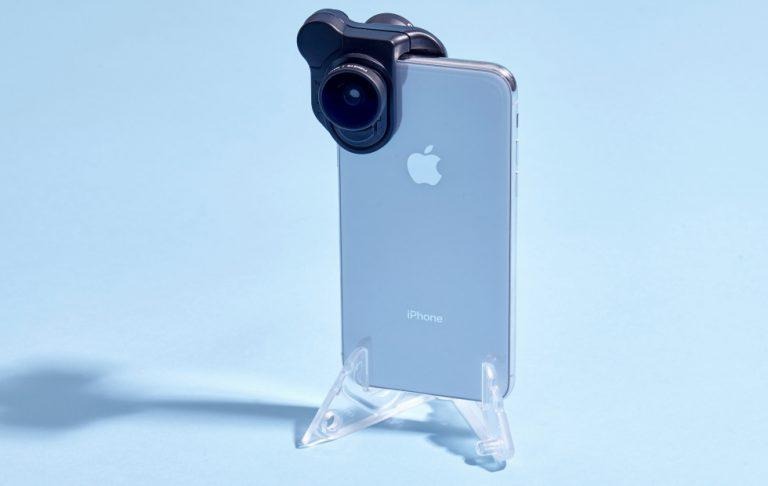 Back when smartphone cameras weren't as sophisticated as they are today, the only way for you to get more professional looking photos was through clip-on lenses. But even with smartphone cameras that can do wide-angle or telephoto shots, you can only do so much without outside help. olloclip has pioneered that clip-on lens system and continues to perfect its craft even in the face of increasingly capable smartphones. In time for the new iPhone X, olloclip has not only taken on a new branding but also a new design that offers a fresh new and easier way to capture precious memories in the best way possible.
As always, the problem for olloclip is how to design a clip that perfectly fits both back and front cameras. Given the iPhone X's vertical dual cameras, the puzzle was a bit harder to solve. olloclip's solution was to make an L-shaped clip that sits on the corner of the iPhone X to cover both back and front cameras in one go.
One key difference between this and the older olloclip design is that the clip only attaches to the iPhone X one way. Other olloclips can be clipped on forwards or backwards making it easier to switch between two lenses at once. With the iPhone X system, you have to remove the lens from the clip if you need to swap it out with a different one.
olloclip compensates for this slight inconvenience by giving the olloclip system for the iPhone X one thing no other olloclip has: compatibility with screen protectors. The clip expands to accommodate any type of screen protector. Unfortunately, it still doesn't work with cases because it needs to have open access to the lens and corner of the phone. To have the best of both worlds, you'll have to buy olloclip's clear back slim case for the iPhone X for $29.99.
The olloclip system for the iPhone X has six lenses available, each of which can be purchased separately:
• Super-Wide ($59.99): Four-element lens with more than 120° visibility.
• Ultra-Wide ($59.99): A 155° action camera field-of-view.
• Fisheye + Macro 15x ($59.99): Unique 180° wide-angle spherical effect + 15x increased magnification.
• Telephoto ($79.99): 2x optical zoom to get twice as close to the action.
• Macro 14x + 7x ($59.99): Get detail oriented and see beyond the naked eye
• Macro 21x ($59.99): Go in for the ultimate close-up.
The olloclip system for the iPhone X as well as the slim case will be available starting today. A $99.99 Mobile Photography Box Set is also available on olloclip.com and Amazon and includes the Super-Wide and the Fisheye + Macro 15x lenses. The Box Set will also be available from Apple stores starting June. Owners of the iPhone 7/7 Plus and iPhone 8/8 Plus need not be jealous as there are also similar lenses available for them, with a different clip and a different optional slim case as well.