Olloclip Debuts New Ultra-Wide/telephoto 'Active Lens' For iPhone 6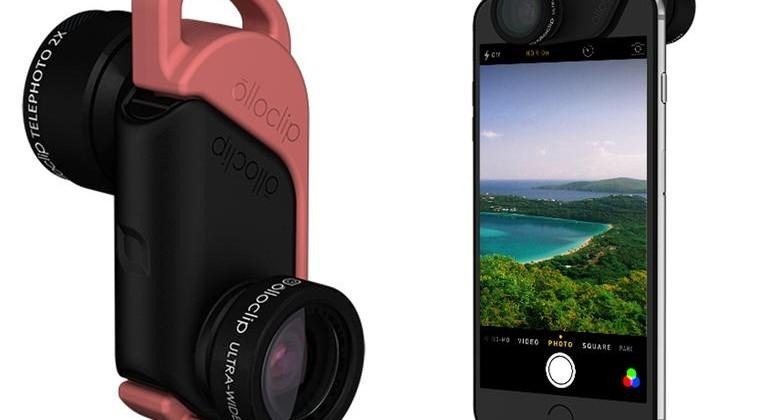 Olloclip is at it again, transforming ordinary smartphone cameras into professional-grade devices with its clip-on lenses. We went hands-on with the Olloclip 4-in-1 lens last fall, shooting photos and videos through the accessory. Olloclip's latest offering is the Olloclip Active Lens which includes just two lenses. A telephoto and an ultra-wide lens fit over both rear and front facing cameras at the same time; it's designed specifically for the iPhone 6 and 6 Plus. Another draw for this model is portability, as it comes with a new system of pendants to keep Active lens safe when out of use.
Just like Olloclips other designs, you can easily change lenses, using the ultra-wide lens on the main camera and then switching it to the front-facing camera–finally fitting everyone in that group selfie without a ridiculous selfie-stick! The telephoto lens doubles the power of your optical zoom, so you can zoom across distances without losing details. When paired with the front-facing camera, the telephoto lens can create portraits with a shallower depth of field.
Olloclip says, "the best camera is one that's always with you." To make sure you're never without your Olloclip, the Active lens comes with three wearable, interchangeable pendants that can be clipped onto a bag or worn on your belt. This lets you keep the attachment handy even when you aren't using it. The new lens also pairs with the company's new iPhone cover, OlloCase.
Check out Olloclip Active in action below.
Olloclip Active lens will retail for $99.99 USD and is currently available for pre-order on its website, here. According to the site, pre-orders will ship out June 5th.