olloclip adapter for iPod Touch now available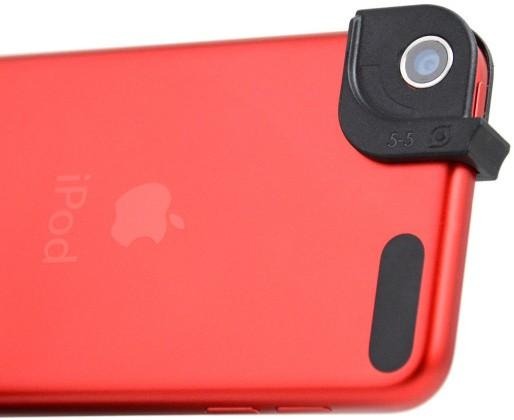 olloclip has announced a nifty adapter for the 5th-generation and 4th-generation iPod Touch that allows the olloclip lens system to be attached to the portable media player. Currently, olloclip is only available for the iPhone 5 and the iPhone 4/4S, but with an adapter, the iPhone 5 version can work with the 5th-gen iPod Touch, and the iPhone 4/4S version can work with the 4th-gen iPod Touch.
The adapters come in a two-pack for $9.99 on olloclip's website, and the lens system itself also comes with an adapter if you don't already own the lenses. Users will be able to quickly and easily slip on the adapter, and then attach the olloclip lens system to the iPod Touch like you would on the iPhone.
The olloclip lens system includes a fisheye lens that has a 180-degree view all around, a wide-angle lens that nearly doubles the camera's perspective, and a macro lens that has roughly a 10x multiplier — all of which are connected together and can easily be changed out amongst one another.
The olloclip lens system costs $70, and there are options available for both the iPhone 5 and iPhone 4/4S. Frankly, we're not too surprised that the company is adding the iPod Touch to its list of compatible devices since Apple is marketing the iPod Touch as more of a camera device this time around. Mobile photography nuts should be happy.