Olli self-driving bus uses IBM Watson, is live in Washington DC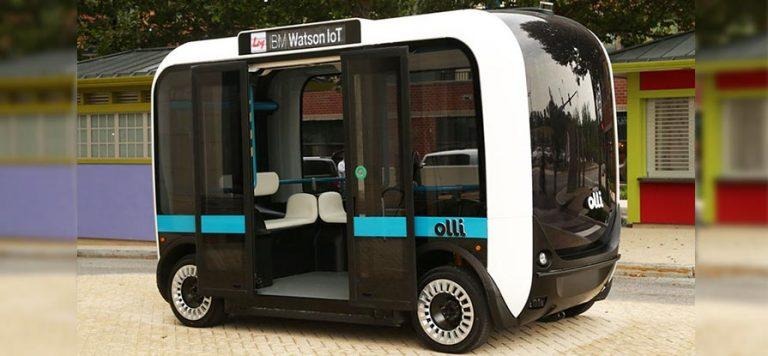 Local Motors has taken the wraps off a new self-driving bus named Olli. The bus is said to be the first autonomous one of its kind to use IBM's Watson technology, and it is currently on the road in Washington D.C. Local Motors introduced the bus this morning at the Grand Opening of its new facility in National Harbor, Maryland; soon enough, we'll see the bus in operation in Las Vegas and Miami-Dade county, as well.
The bus is miniature in size, at least in relation to ordinary city buses. Olli can seat 12 individuals and is powered by an electric motor; there are more than 30 sensors integrated into the bus, as well. This is the first vehicle, according to Local Motors, to use IBM Watson's "cloud-based cognitive computing capability." Among other things, the bus uses technologies like Natural Language Classifier, Speech to Text, Text to Speech, and Entity Extraction for interaction between the riders and the bus itself.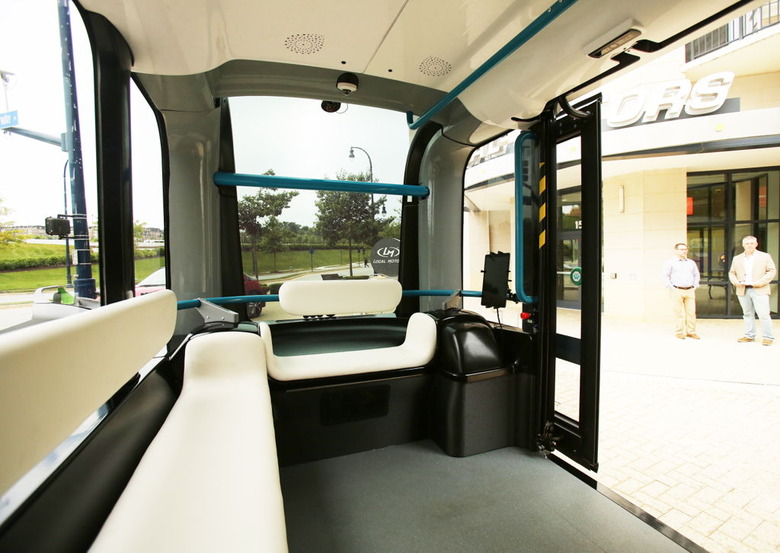 Says Local Motors, those hitching a ride in the bus can hold conversations with Olli, asking how something works and whether they've arrived at their destination. Also, riders can simply ask the bus to take them somewhere, with Local Motors using the example, "Olli, can you take me downtown?" Even better, the passengers can also ask for Olli's recommendations on local places to visit, which is in some way "based on analysis of personal preferences," according to the company.
As of today, there's an Olli bus in operation on public roads in Washington DC. Local Motors says it already has interest from other cities and regions, and that it expects the self-driving bus to be in use in both Las Vegas and Miami-Dade County later on this year.
IBM Watson's Harriet Green said:
Cognitive computing provides incredible opportunities to create unparalleled, customized experiences for customers, taking advantage of the massive amounts of streaming data from all devices connected to the Internet of Things, including an automobile's myriad sensors and systems. IBM is excited to work with Local Motors to infuse IBM Watson IoT cognitive computing capabilities into Olli, exploring the art of what's possible in a world of self-driving vehicles and providing a unique, personalized experience for every passenger while helping to revolutionize the future of transportation for years to come.
SOURCE: Local Motors