Olive Media OPUS No4 Home Music Server - An Interior Decorator's Dream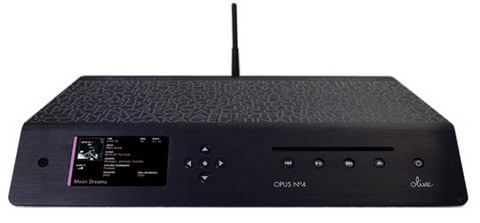 I can only imagine how many times someone has been designing the interior of a high end house, ran across the list of requirements, saw music server, and immediately started thinking of ways/places to hide it away in. Well, with this unit you won't have to or want to hide it away as it's actually quite attractive and is more functional when out in the open where you can use the touchscreen which appears to feature some sort of CoverFlow-like browsing system.
This unit also features WiFi, a CD-RW drive, and gigabit Ethernet, all on top of the touch-screen I mentioned and the slew of audio outputs on the back making it convenient to attach to whatever audio system you have be it a small Tuvoli or some multi-thousand dollar home theater system. Furthermore you can stream the content on the 320-1000 gigabyte hard drive to other places in your home using the network.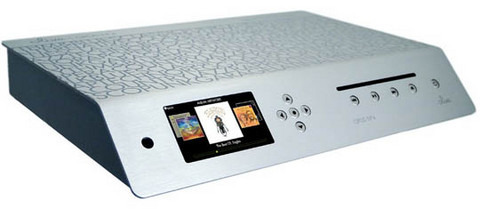 Is it an audiophile's dream? I don't know, that would largely depend on what audio components are inside, but for the $1500-$1800 price tag, depending on capacity, it would certainly be a good start. Also, as you can see, it comes in your choice of Silver or Black.
[via unplggd]