OLED TV Panels Not Cost-Competitive Until 2014 Says Taiwan TFT-LCD Panel Maker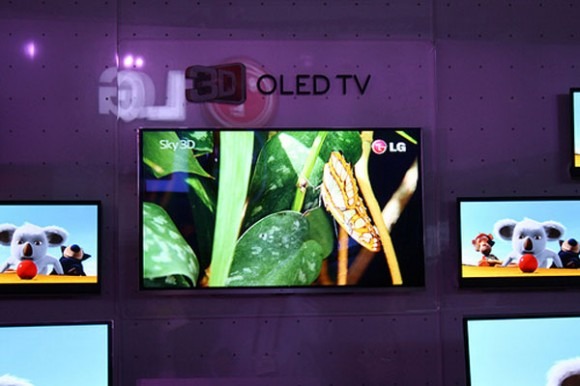 It seems that while the TVs are pretty much as big as they're going to get (you can get them in any size now, basically,) the brightness and sharpness increases yearly, monthly, and even daily – but all this won't matter unless the manufacturers can make them cost-competitive. What this means, of course, is that the device is cheap enough to manufacture that the price they can offer it at to distributors will then be cheap enough that they can sell these devices to you and I. We want stuff that's not TOO expensive, but we want it to be top of the line too – so when are the OLEDs coming?
There are plans, you may have head, for LG Display to create some amazingly fabulous 55-inch OLED TV panels – bright, sharp, and fantastic in their final state. The production cost of large-sized OLED panels for use in devices like televisions is an amount higher than LCD TV panels that makes production of said panels prohibitive. Too low yield rates on large-sized OLED panels in TVs makes production of said panels for TVs not feasible for commercial use until 2014, or so says executive vice president Paul Peng of Taiwan-based TFT-LCD panel maker AU Optronics, or AUO.
On the other hand, we know that LG Display CEO Kwon Young-soo has said that instead of investing in OLED displays for mobile applications, they'll be putting ALL their efforts into large screen sizes for TV and that they will, in fact, launch that 55-inch TV we just mentioned by the second half of 2012! Will LG be able to keep such a claim alive? We shall see
[via OLED Display]