Olasonic TW-S7 speakers offer egg-ceptional sound and USB power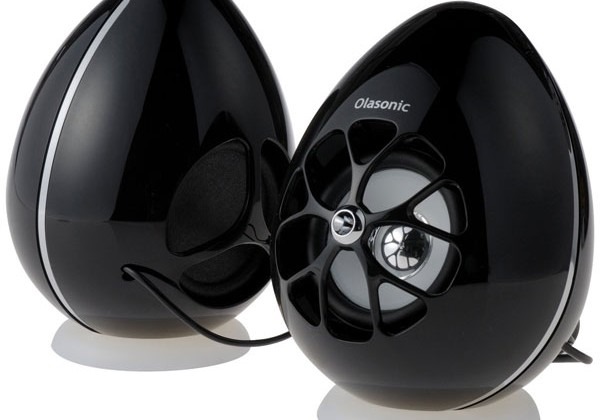 Generally when you have a set of speakers powered by the USB port on your computer you can't expect much in the way of sound. Often the sound quality is directly related to the amount of power a set of speakers has per channel. The USB port being a low power port can't deliver much to the speakers connected to it making them sound worse than speakers that need an AC outlet generally. A company called Olasonic has a new set of USB speakers with impressive power.
The speakers are the Olasonic TW-S7 and they are shaped like eggs. You can get the speakers in black or white colors and they only need a single USB port for power and connectivity with the computer. The interesting thing is that the TW-S7 speakers are able to deliver 10W+10W power to the speakers using only that USB plug.
The power boost to the speakers comes by way of a new Super Charged Drive System digital amp inside the speakers. The drivers also use a large 60mm ferrite magnet driver, a passive radiator, and a high-frequency diffuser for high-fi sound. The speakers are able to get the high power from the 2.5W that the USB port offers. The speakers hit Japan in April and will be on Amazon on August 1 for $129.99 for everyone to buy.