Okami HD headlines this week's Switch eShop update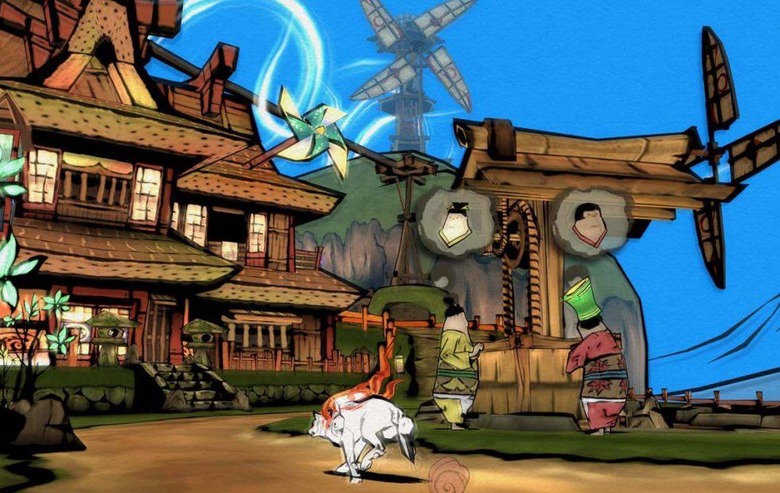 Nintendo has detailed all of the games arriving on the eShop over the next few days, and there are some big releases in store for the Nintendo Switch. Chief among these new releases for many people will likely be Okami HD, which has certainly been one of the more enduring titles throughout this generation and the last. This week, the focus is entirely on Switch, as the 3DS and Wii U aren't getting any new games.
We should, of course, expect a wind down in Wii U and 3DS new releases on the eShop, as the Wii U has been straight up discontinued and the 3DS seems to be heading in that direction. Still, we typically see one or two 3DS releases each week – such as last week's release of WarioWare Gold – making this something a rarity despite the Switch's success and increasingly popularity.
In any case, Okami HD will joined by a variety of indie titles this week, along with a surprising number of demos. One demo that might be worth checking out is that of Valkyria Chronicles 4, the latest entry in the much-loved tactical RPG series. Take a look at all of the releases for the week ahead in the list below:
Nintendo Switch

2064: Read Only Memories INTEGRAL (available August 14)

AVA NEOGEO PREHISTORIC ISLE 2

BlobCat

Catch 'Em! Goldfish Scooping

Cosmic Star Heroine (available August 14)

DRAGON BALL FIGHTERZ – Open Beta

EARTHLOCK – Demo Version

GREEN

Megaton Rainfall

Minit

Nightmares from the Depp 2: The Siren's Call (available August 10)

Okami HD

Pixel Action Heroes – Demo Version

Shut Eye

State of Mind (available August 15)

SubaraCity

TETRA's Escape (available August 10)

The Amazing Shinsengumi: Heroes in Love

Toki Tori 2+ – Demo Version

Unexplored

Valkyria Chronicles 4 – Demo Version
Eagle-eyed readers might notice that Switch is getting an open beta for DRAGON BALL FIGHTERZ, which is launching at the end of September. In the beta, players will be able to compete in VS Online mode with 23 characters across 13 stages. The beta begins at 9 PM Pacific tonight and runs until 11:59 PM Pacific on August 11, so this is a good chance to see how the game runs on Switch if you've been thinking of picking it up.