Ohm Bluetooth Speaker doubles as wireless charger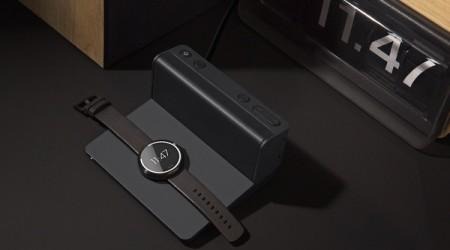 Joining its recent slew of new products comes a new audio device from Quirky, the Ohm Bluetooth Speaker. The unit won't be shipping until December 10, but interested parties can pre-order it now from the company's website for $169.99 USD. As far as speakers go, the Ohm isn't terribly notable — what sets it apart is the base, which includes a wireless charger to power up any device that supports Qi charging units. There's a USB cable to join it, something expected considering many devices still don't support wireless charging, as well as an integrated battery for portable use.
The Ohm speaker has a somewhat retro design, and is promised to be compact with measurements coming in at 5.9- x 1.77- x 2.4-inches in size. The device is made of plastic and silicone, and is made to blend in well with other gadgets — it won't look out of place next to the alarm clock, for example, and will provide a nice place to charge the phone overnight.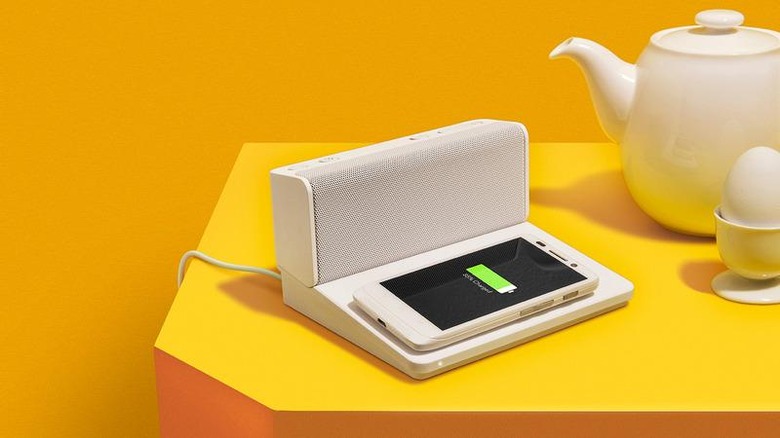 Users will get a 3.5mm cable included for MP3 players and similar devices that might not offer Bluetooth, as well as a pair of micro USB cables and the power cable. The internal battery allows the speaker to run without being attached to its power cord for between 6 and 8 hours, and the Bluetooth range goes up to 30ft.
As with similar Bluetooth speakers, the Ohm can be used as a speakerphone, meaning users can take calls with it when one's smartphone is connected. It appears both black and white models are being offered, both of which are priced the same. For other Quirky product news, check out the timeline below.
SOURCE: Gizmodo