Virgin Mobile USA is now "exclusively iPhone"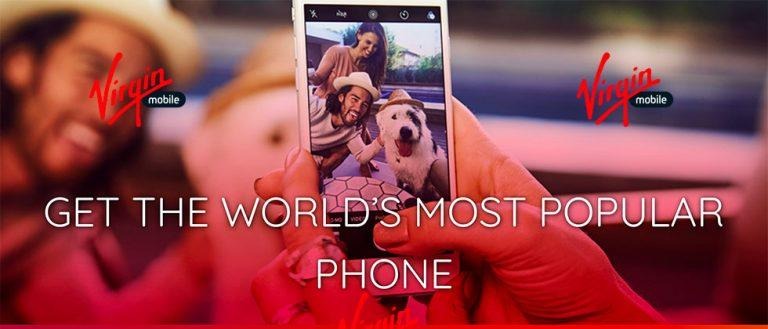 Virgin Mobile USA have announced a new iPhone-only business model in which they forego selling any other device. They're making the push to this iPhone Exclusive way of living on Virgin Mobile with a sort-of deal which begins with unlimited talk, text, and data for $1 for the first year of service – of course you still need to buy the iPhone for its full off-contract price.
The "Inner Circle" plan, as they call it, will begin on June 27th and will last until July 31st. This release of the Inner Circle plan will last for one year beyond the initial purchase of the device and plan, after which the standard price will kick in. Standard pricing in this case means $50 a month.
"At Virgin Mobile, we're teaming with Apple to offer you nothing but the world's most popular phone," said a Virgin Mobile representative. At this moment, Virgin Mobile has a set of iPhones that'll work with this new plan, including the following three:
• iPhone SE (32GB / $279.00)
• iPhone 7 (64GB / $749.99)
• iPhone 7 Plus (256GB / $969.99)
The new plan includes a few limits, starting with the fact that coverage is domestic only – no traveling outside the USA. Roaming voice is limited to 800 minutes, and roaming data is limited to 100MB. Using more than 23GB of data per billing cycle – that's once a month – will have speeds throttled "during times and places where the network is constrained."
Once roaming minutes or data size are exceeded, Virgin Mobile might just cancel your service. Per their outline of the plan: "To improve data experience for the majority of users, throughput may be limited, varied or reduced on the network. Virgin Mobile may terminate service if off-network roaming use in a month exceeds: (1) 800 mins or a majority of mins.; or (2) 100MB or a majority of KB."
Which leaves you then with an iPhone with no data or phone service, an iPhone you've paid full price for. That might not be the worst thing in the world, mind you – especially if you're near the end of your 1-year for $1 deal.
Meanwhile the most important takeaway for everyone in the world that isn't ever going to buy an iPhone again – Virgin Mobile is out. We aren't at a place where it makes sense for Apple to pull out of any other carriers, but the prospect of an all-Apple carrier is now a reality.