Official Q1 Ultra photos are already online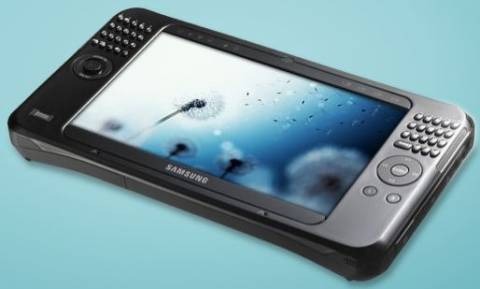 And I thought I was Q1 Ultra obsessed! Jenn has been prowling the Samsung Exhibition website and, with a little digging (and a whole lot of generic text place-holders and crappy coding) she's found the official press photos for their new UMPC.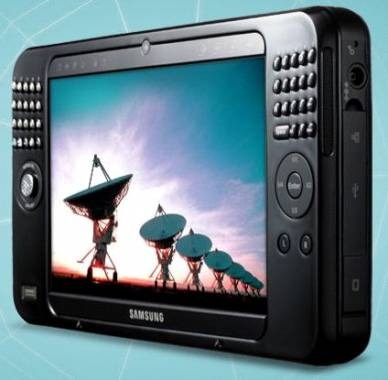 It's looking even better in higher-resolution, don't you think? I'm particularly liking those edge-mounted speakers, which have had to shift round from their position on the front bezel in previous models thanks to the thumbboard's inclusion.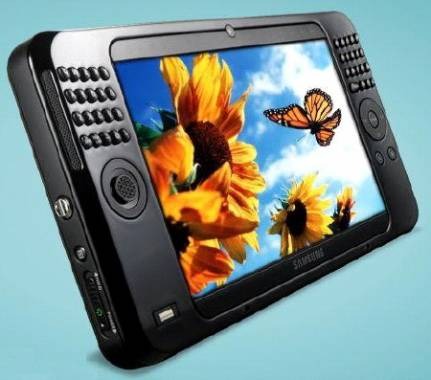 To find the shots yourself, you'll need to follow Jenn's instructions:
"They're hidden under the laser printer picture shown in the "Exhibition Highlight" box at the bottom left. Clicking it launches a microsite that requires some patience to sit through (I'm not a fan of "live typing" ads), but after that it isn't difficult to find the Q1 Ultra section"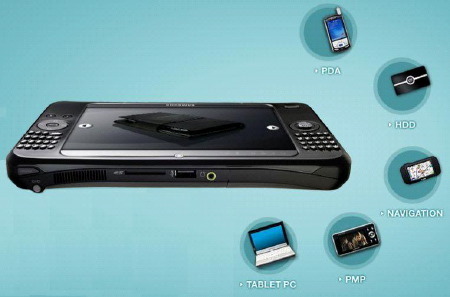 Dear Samsung – please show us the back of the Q1 Ultra. I'd love to be surprised with a docking station connector round there!