Official PlayStation Totaku figures are like Amiibo without the NFC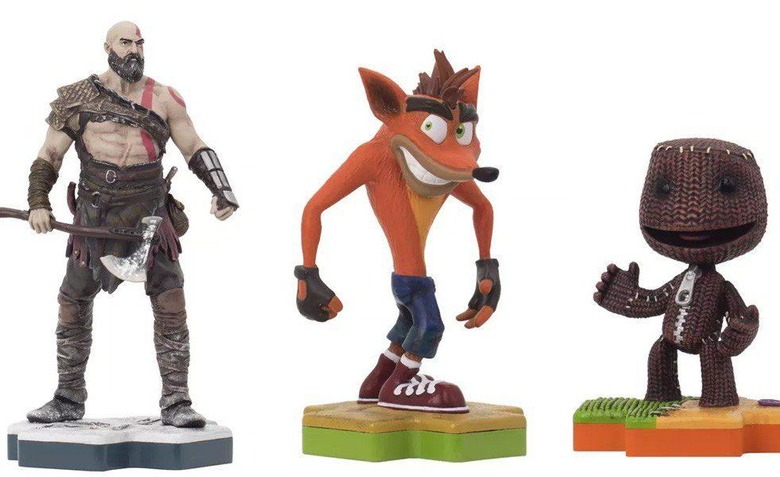 Fans of video game-related collectibles, be warned, there's a new range of figures coming to drain your wallet. ThinkGeek and its parent company GameStop have announced a line of officially licensed figures based on popular PlayStation game franchises, including PaRappa the Rapper, Crash Bandicoot, and God of War. Dubbed Totaku Collection, the figures are thankfully very affordable.
Each figure measures about four inches (10 centimeters) tall and will be priced at $9.99. While at first glance these could be seen as a PlayStation version of Amiibo, the wildly popular line of toys from Nintendo, they do not feature any kind of NFC connectivity that the latter have, which is used to unlock characters or other content when placed next to Nintendo's game systems.
The Totaku Collection is launching with seven figures drawing from some of the PlayStation's earliest game series to its most recent. There's Crash Bandicoot, Parappa the Rapper, Wipeout's Feisar FX350 racing ship, Tekken's Heihachi, Sackboy from LittleBigPlanet, the hunter from Bloodborne, and Kratos from the new version of God of War. The characters are attached to their base, and do not include any articulation.
GameStop will be the exclusive seller of Totaku figures in the US, and they'll be launching on March 23rd with pre-orders now available. Assuming this first wave of characters turns out to be popular, it's a safe bet we'll see more PlayStation franchises represented in subsequent releases.
SOURCE GameStop