Official photos of 2013 BMW M6 convertible and coupe unveiled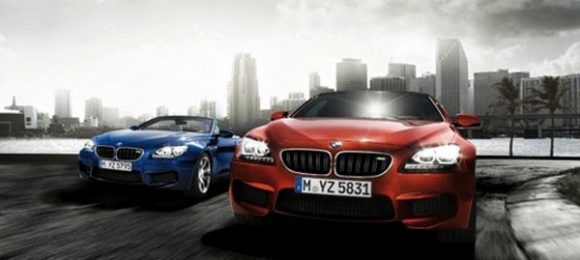 If you're a fan of BMW and its line of M-series high-performance cars, some new official photos of the 2013 BMW M6 have surfaced. BMW is offering up multiple shots of both coupe and convertible versions of the car, and I think for me this is one of those cars that I need to see in person. I'm hoping the car is one of those designs that just doesn't translate well in photos. I don't care for the way it looks in these pictures. The convertible reminds me a bit of a Toyota Solara, which isn't a good thing in my eyes.
Other than the questionable looks, the car sounds very good specification wise. Both vehicles use a 4.4 L bi-turbo V8 engine outputting 560 hp and 500 lb-ft of torque. The car does promise to have decent fuel economy considering the power averaging a bit less than 10 liter/100 km. The car can do 0 to 100 km an hour in 4.2 seconds for the coupe in 4.3 seconds for the convertible.
Both cars will come with a specially calibrated seven-speed DSG transmission. BMW also fits the car with its latest DSC system and an active M differential to help put the power to the road. Check out the official pictures in the gallery below.
[via Motoward]