Overwatch is the latest Blizzard game to receive an official cookbook, giving fans more than ninety treats and beverages inspired by the game's characters. Fans will find everything from an adorable 'Orisa Sundae' to Rikimaru-inspired ramen and 'Valkyrie's Flight.' The cookbook joins Blizzard's recently launched and officially sanctioned The Elder Scrolls cookbook.
The Overwatch cookbook was developed by Chelsea Monroe-Cassel, the same person behind the aforementioned The Elder Scrolls cookbook, plus a bunch of other themed cookbooks for Star Wars, Game of Thrones, World of Warcraft, Firefly, and more.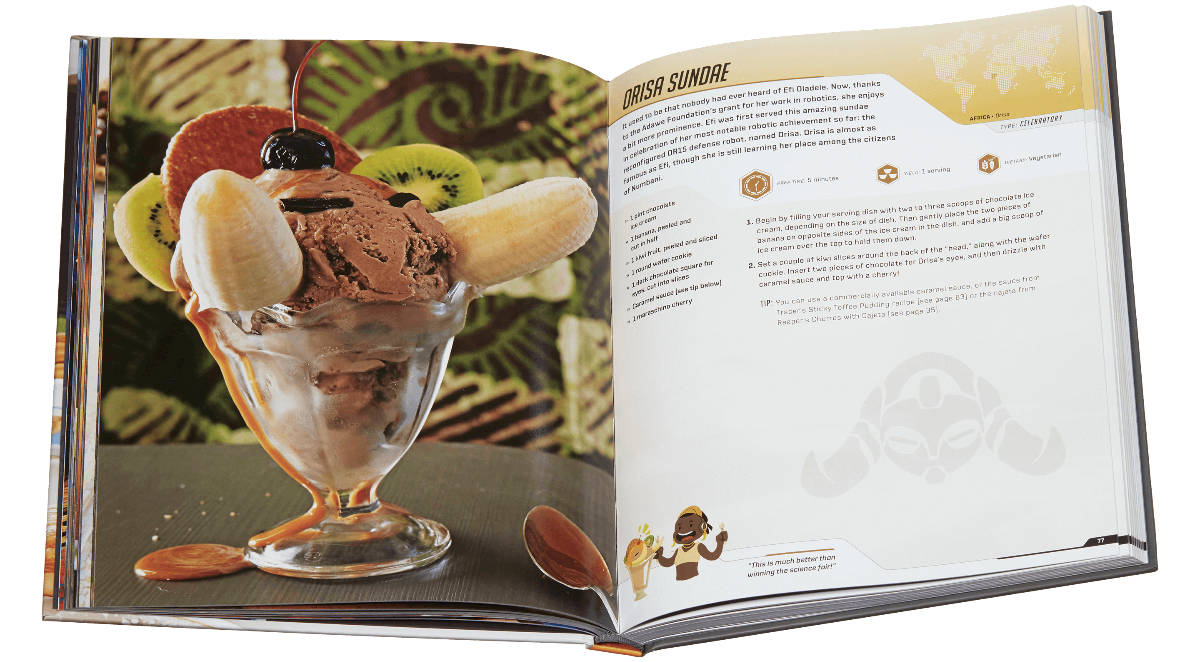 The latest cookbook brings more than 90 recipes, according to Blizzard, each accompanied by an image of the final product, simple instructions on how to make the dish or beverage, suggestions for food and drinks to pair with the finished results, some illustrations of the characters they're based on, and more.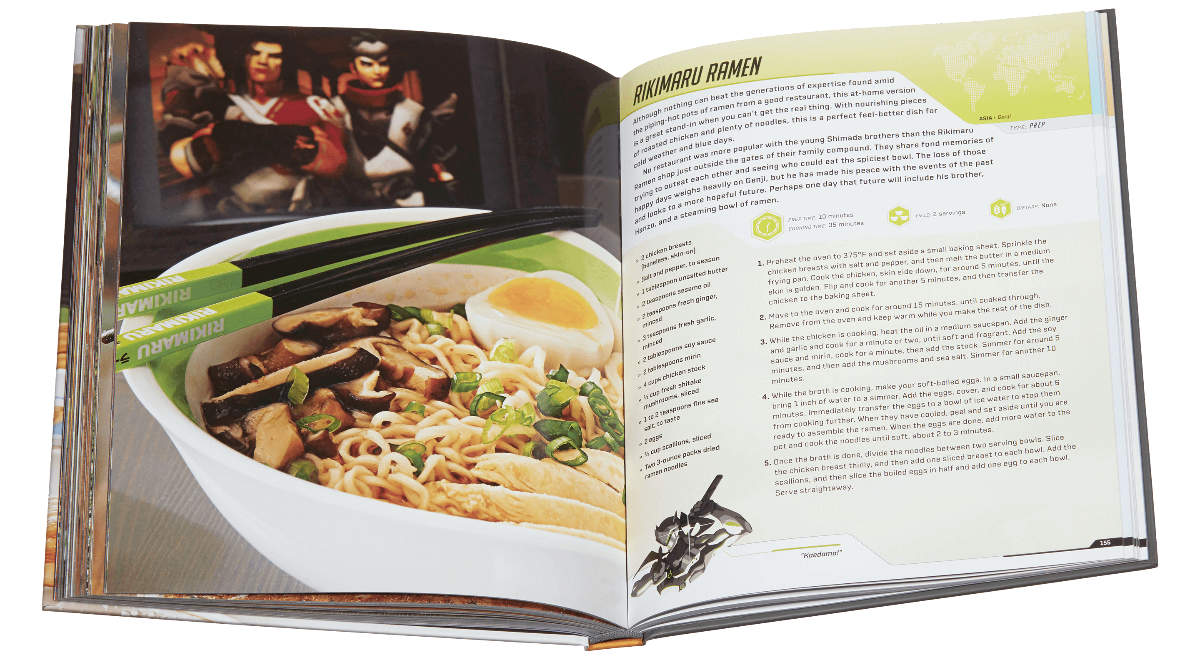 Blizzard hints that the recipes are built upon the game's narrative in addition to characters, and that some recipes are related to the characters' homelands. The book itself is sold only in English; it's a somewhat small 8in x 10in hardcover featuring 216 pages.
Blizzard is accepting preorders for the Overwatch cookbook now on its website for $35 USD. The product is currently scheduled to be delivered to customers by the end of the year, but an exact shipping date isn't listed at this time. The product can also be found on Amazon.