Official NCAA March Madness app released with live game streaming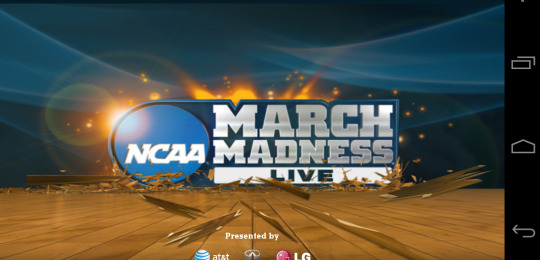 Those of you out there with a hankering to keep up with the wild basketball action throughout this March Madness season, there's an app for you out there right this second! Not only will you be able to get all manner of statistics, clips, and updates via this free app for both Android and your iPhone, you'll be able to get every single game streamed to your device live as well! The live bit will cost you a little, on the other hand, but the price is completely reasonable: $3.99 once and done, all games streamed to you on time and as they happen!
This application is live in the Google Play app store as well as in the iTunes App Store for your iOS devices, and comes free in its basic edition in both cases. You'll find this app working fine in both iOS 5.1 (the newest version) as well as Android 4.0 Ice Cream Sandwich for your Transformer Prime and Samsung Galaxy Nexus. Streaming the games has had a bit of a hiccup on Android 4.0 ICS, as Android Community lets us know, but everything else seems to be working fine thus far.
You can grab the iOS version of this application from the app store right now over at NCAA March Madness LIVE on the iTunes App Store or get it for Android over at NCAA March Madness LIVE on Google Play and install immediately! This application is set to begin streaming over wi-fi, 3G, and 4G connections responsively with no guarantee you'll be rocking if you're going any slower than that, all of this pumping up on the 13th all the way to April 2nd. That day, the second of April, you'll be watching the Championship game right from your 4-inch display.
Or if you've got a Motorola smartphone, a Samsung Galaxy S II, or a brand new HTC device, you can slot in your MHL converter and HDMI it all the way to your HDTV. Isn't mobile technology awesome?