Official Navy SEAL training & fitness app ranks you against the elite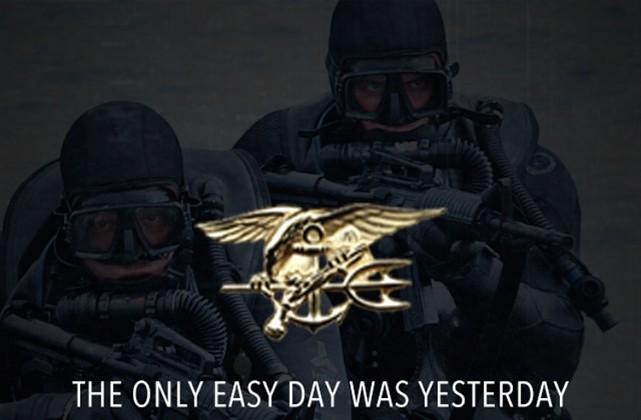 Thinking of joining the U.S. armed forces with the hopes of becoming a candidate for the Navy SEAL program? Or just in fit condition and looking for a new challenge? The Official Navy SEAL Training app for iPhone is probably what you're looking for then, allowing you to test yourself against the actual physical screening test that SEAL candidates must pass to even be accepted into the program.
The fitness test works as a series of exercises are conducted in a sequence, with each one having a goal that must be met. To start, you must use either the breast or side stroke to swim 500 yards (457 meters) in under 12 minutes, 30 seconds. You then have 10 minutes to rest, immediately followed by doing at least 50 push-ups in less than 2 minutes. Next is a 2 minute rest, then a minimum of 50 sit-ups in under 2 minutes. Another rest, and it's 10 pull-ups in less than 2 minutes, and finally a 1.5 mile (2.4 km) run that must be finished in less than 10 mins, 30 secs.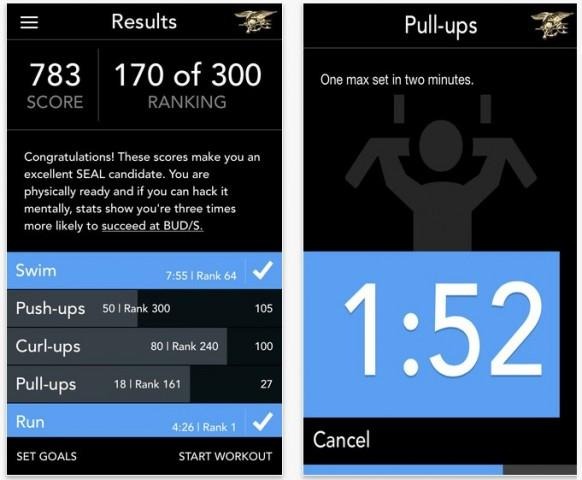 If all of that sounds exhausting to even think about, keep in mind those are the minimum requirements, with optimum seen as 8 mins, 30 secs for the 1.5 mile run, and 90 for the push-ups and sit-ups. But the useful part of the app is that you don't just have test yourself against those minimums. Users can set their own goals within each exercise, and then are ranked against 300 actual SEAL candidates that completed the test. The app also features tools such as a timer for each activity, as well as the ability to enter your times and reps.
Also useful for those who are serious about completing the fitness test in their best condition are guides for nutrition, physical training, and other topics SEAL candidates learn about, as well as training videos. As an iOS app, it is free, and requires iOS 6 or later.
VIA: TUAW
SOURCE: Official Navy SEAL Training App