Official info arrives on the Sidekick ID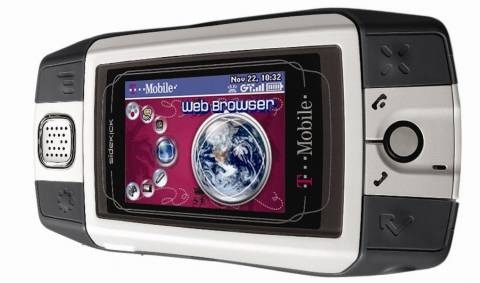 We've finally got the official info on the mysterious T-Mobile Sidekick ID. I say mysterious because they went through great lengths at CTIA to not even show a picture of it. But I think it looks much better than the previous pictures that we've seen.
Looks like most of the info we had was correct including the Bluetooth, MP3 player, digital camera and miniSD slot absent from this scaled-down version. But it's not without its upsides. You still get dedicated support for AIM, Yahoo! And Windows Live Messenger. Of course you have a full slide-out QWERTY keyboard to make those IM conversations go much faster. You'll also have support for a "t-mail" account, or any other existing email account. As for battery life, you'll get over 5 hours to talk and up to 6 days on standby. You can also customize it with different accessories that make it black, yellow, blue, white, purple, and even glow-in-the-dark.
Of course in addition to those features, you'll get the same great T-Mobile features such as the myFaves interface and the myFaves plans that go along with it. This phone is a great (and inexpensive) way to keep in touch with the world. Look for it on sale beginning April 25 for only $99.99
[via press release]