Official FBI Child ID App Launched For iPhone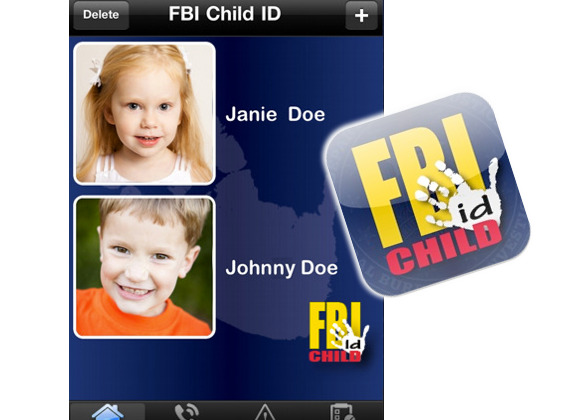 The United States Federal Bureau of Investigation, this being the real official FBI, have launched a totally legit FBI Child ID app in the iOS App Store. What this Child ID app does is allow parents to electronically store photos and "critical information" about their children for later use should their child turn up missing. In addition to being able to store info and images of your child, Child ID has an archive of information on how to keep your child safe and what your courses of action should be if they do indeed go missing. Our first question, us being part of a rather paranoid generation, is in regards to how secure this app really is, and how we'll be able to know if this information really is being kept only by the FBI OR if it'll be all too simple for predators to get the information we've shared.
The FBI lets us know that "a child turns up missing in the United States every 40 seconds," and that "many never return home" but as the majority of the 45 reviews done for the app thus far remind us: this app does not have password protection, nor is it secure in any way should the owner of this app's host phone lose said phone. Say for example you've got all your information set on your two kids Janie and Johnny Doe, their height, width, photos, school schedule, answers to names, everything else about them, and a child predator gets ahold of your iPhone? Your child may then become quite a simple target for said predator with malicious intent for your child.
On the other hand, when used CORRECTLY by a person who doesn't drop their phone more often than they drop their hat, this app could indeed be quite useful. Quick links to emergency phone numbers including NCMEC National Center for Mission and Exploited Children, links and resources, and safety tips, along with the quick list of your child's traits should you happen to be losing your mind when you can't find your kid on the 4th of July at the fireworks display.
This app is currently free for download in the iTunes app store and the FBI is now working with the AFCA to announce its existence to the public. The American Football Coaches Association will soon be producing a public service announcement to be delivered to the public soon – so that's what you're hearing on the garbled intercom blasting over the field, incase you were wondering.