Office 365 Personal users get business-tier security tools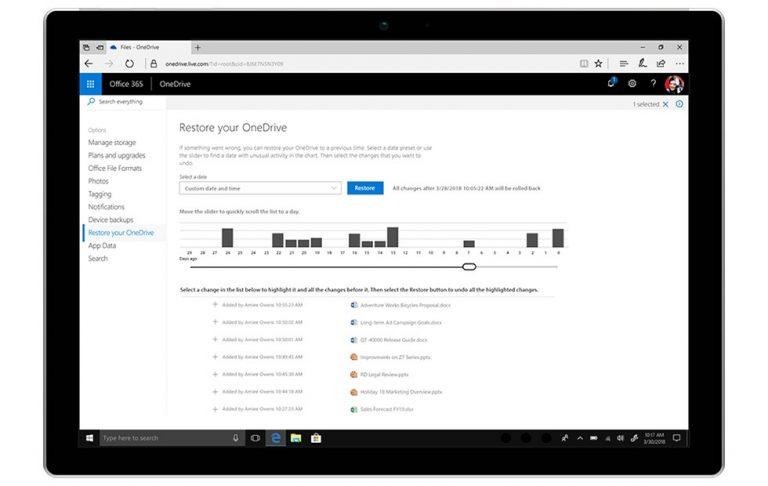 Microsoft is enhancing security for non-business Office 365 users, adding advanced Outlook.com email encryption tools and ransomware detection for Office 365 Home and Personal subscriptions, among other things. With these changes, user data is better protected while keeping intruders from accessing the information. A couple features are rolling out today with the rest arriving in the next few weeks.
Ransomware has become an increasing problem for users who, unfortunately, often don't have all of their data backed up. The software holds the user's information for ransom, forcing them to abandon it or pay a ransom to get it back. Microsoft's offers protection from this on OneDrive for Business via the Files Restore feature, and now it's bringing that same feature to OneDrive personal accounts.
With Files Restore, OneDrive users can restore their entire account back to a different point within the last 30 days. The protection doesn't just cover potential ransomware issues, but also enables the user to recover a file they may have deleted by mistake, get their files back in the event their computer hard drive dies, and similar things.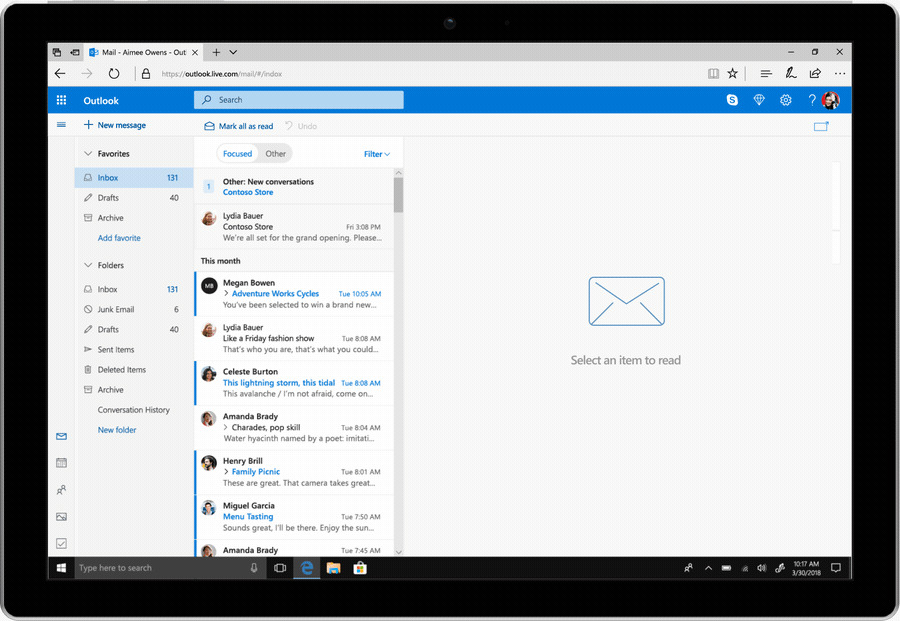 Joining Files Restore for personal users is the addition of ransomware detection, which detects when a ransomware attack takes place and helps the user restore their OneDrive back to a point before it. Alerts about ransomware attacks are delivered through email, or mobile/desktop notifications, and include a guide on the recovery process.
Ransomware aside, Microsoft is also adding password-protected link sharing as a new security option within OneDrive. With this, personal users can require recipients to enter a password to access any shared folder or file. Should someone else get the URL itself, they won't be able to access the data without the password. Similarly, users will also be able to restrict email copying and forwarding in Outlook.com.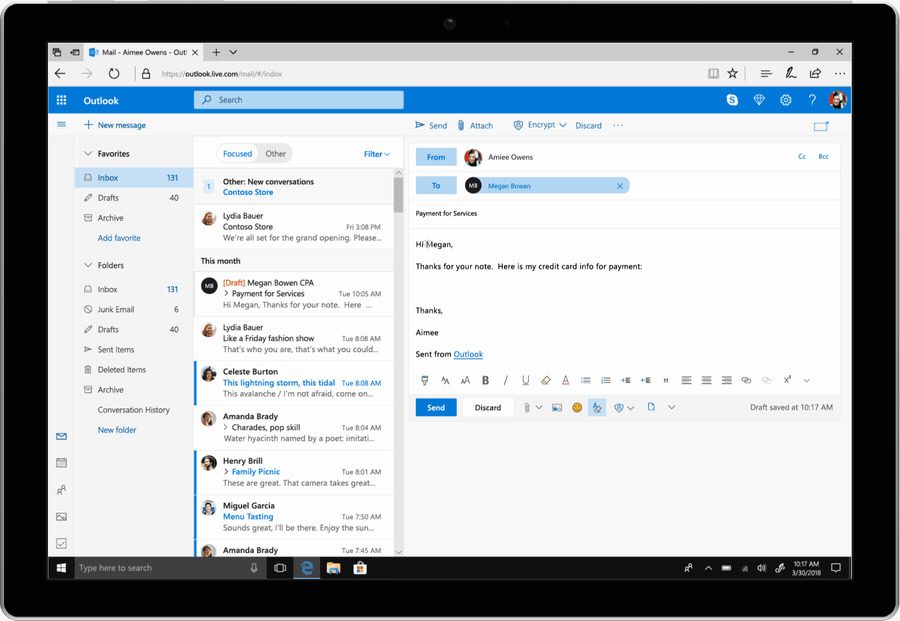 Any emails that are sent with the forwarding option disabled are encrypted. Overall, Microsoft is increasing encryption protection for Outlook.com users. End-to-end encryption is provided when both sender and recipient use Outlook.com and the mobile products, but may not be if the recipient uses something else. To deal with that, the recipient will be prompted to enter a one-time passcode to access the encrypted email if they're not an authenticated, trusted provider.
Later on this year, Microsoft will bring advanced link checking to PowerPoint, Word, and Excel, adding real-time checking when a link is clicked to ensure it doesn't download malware. The ransomware detection and recovery feature, as well as Files Restore for personal users, are rolling out today. Everything else, minus link checking, will arrive "in coming weeks," while link checking won't arrive until later this year.
SOURCE: Microsoft