Office 365 for iPhone hits App Store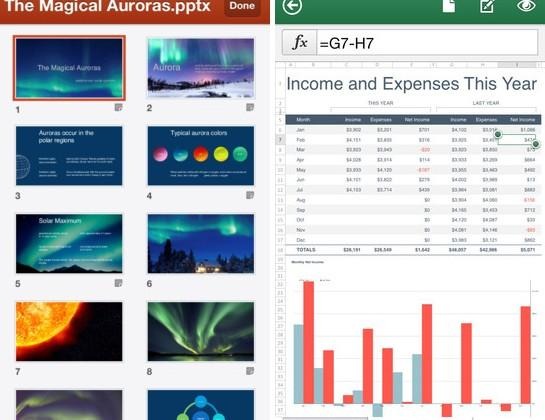 Office 365 has finally landed on iPhone, with Microsoft releasing a version of its Office Mobile package for Apple's iOS smartphone. Currently available for iPhone though not iPad, "Office Mobile for Office 365 subscribers" is a free download from the App Store from today, though requires an active subscription to Office 365, and gives access to Word, Excel, and PowerPoint document viewing and editing. It's also possible to create new Word and Excel files directly from the iPhone.
Files stored on SkyDrive, SkyDrive Pro, and SharePoint are all accessible, with the documents most recently edited elsewhere – such as on your desktop – automatically floating to the top of the list for easier discovery. Open up a file you're partway through reading on another platform or device, and it'll jump straight to the place you left off; there's also support for opening Word/Excel/PowerPoint documents that have been sent as email attachments.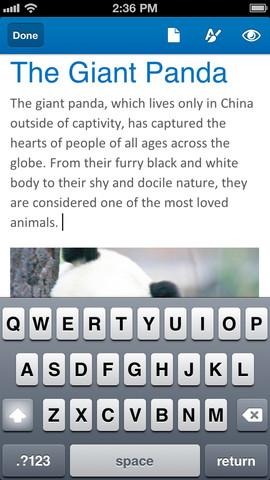 In all three apps, not only text bud charts, animations, and shapes are viewable, along with SmartArt Graphics. Comments on Excel and Word files can be reviewed and added to, and there's basic editing support (with all formatting and content that isn't supported still preserved in the original file).
As for sharing, files can be sent via email or saved back to the cloud. It's possible to sync a document to the iPhone and edit it while offline, with the changes being synchronized back when you next have a connection, useful for getting work done while on a WiFi-free flight.
Microsoft has slowly been pushing its footprint on iOS, and this move with Office 365 is the biggest step its taken so-far. Next, of course, is likely to be an iPad version, important since more and more people are leaving their laptops at home and traveling with Apple's tablet instead.
Office 365 is priced at $9.99 per month on a rolling contract basis, or $99.99 if you prepay for a whole year.
Thanks Alistair!