Odd British Man Totes Mobile in Barcelona [EXCLUSIVE]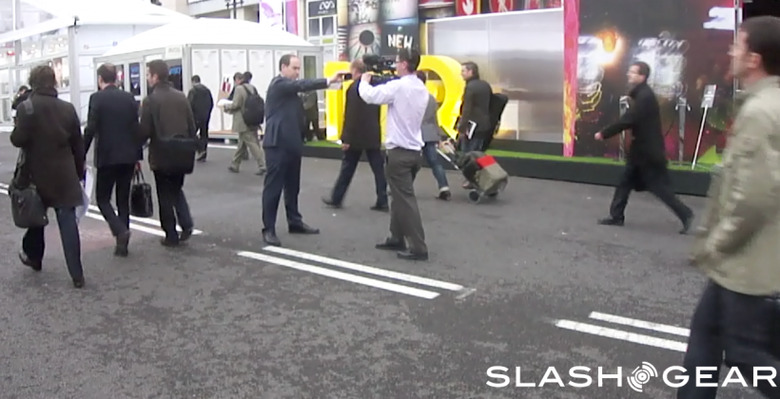 So I was standing there, minding my own business in an oddly calm moment during the several day madhouse that was Mobile World Congress 2011, and there they were, a man who could only say "Action," and a man who had clearly practiced his news voice for many many years. They were standing along the main drag of the convention (the whole convention is a big L shape, they were near the entrance,) and were doing multiple takes of the scene you're about to see (completely and totally exclusively behind the scenes, of course.)
We're not sure what this scene is going to be used for (or has been used for), but a good guess I recon would be BBC – judging by the inflection and intensity in the delivery of the words, of course. The best part of the experience is the pause at the end. Don't expect this to be any award-winning sort of documentation of a once in a lifetime opportunity for footage, but if you only watch one video from Mobile World Congress 2011, let it be this one.
[vms f815354e3e29e977a88a]
All this should be enough to excite you to the level you've GOT to be excited to for our upcoming trip to Orlando for CTIA 2011. It starts next Monday, the 21st of March, 2011, and we'll be there for several days! This is another event in which we'll be running around back and forth across a bunch of land through buildings filled with electronics for the greater good of our eyeballs, and we're going to be bringing it to YOU on time and in class! Take a peek at our small but growing [CTIA 2011] portal now, and check it out 24 hours a day in a week!