OCZ Vertex 460 SSD Sports Barefoot 3 M10 Controller And 19nm Nand Flash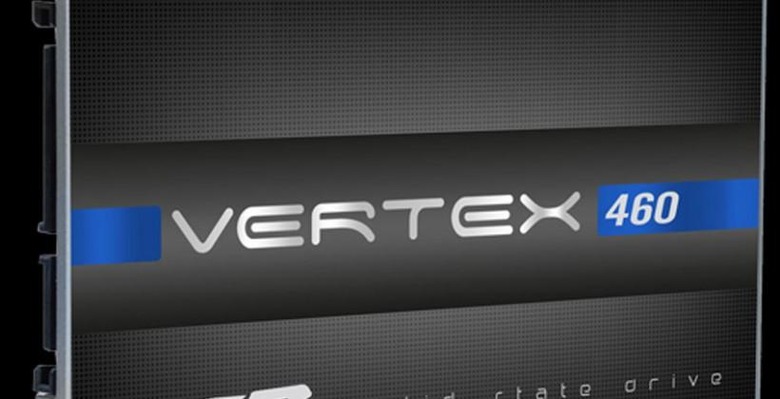 There has been a lot of action going on centered around SSD marker OCZ over the last few months. OCZ filed for bankruptcy back in November. Shortly after OCZ filed bankruptcy, Toshiba stepped in and made an offer to buy the firms remaining assets. That purchase went through and Toshiba has now rolled out its first OCZ SSD.
The new SSD is called the Vertex 460 and it uses a Barefoot 3 M10 controller that is made in house combined with 19nm MLC nand for those looking for performance on a budget. The emphasis for this drive is performance on a budget.
The drive promises 545 MB/s sequential reads and 525 MB/s sequential writes. The SSD is also capable of 90,000 4K random write IOPS and sustained 4K random write performance of up to 23,000 IOPS. The proprietary Barefoot 3 M10 controller supports AES-256 encryption and has a power optimized clock targeted at mainstream users.
OCZ says that the drives are reliable too with the ability to deliver 20GB of host writes per day for the 3-year warranty period. The drive also includes management tools. The Vertex 460 SSDs come in 120GB, 240GB, and 480GB capacities. All capacities are in a slim 7mm thick housing and come with software and a desktop adapter to make the install easier. Pricing is unannounced at this time.
SOURCE: OCZ