OCZ shuts Hypersonic PC down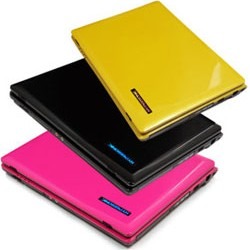 A few years back memory and storage maker OCZ purchased boutique gaming PC and notebook firm Hypersonic. I reviewed one of Hypersonic small ultraportable notebooks a few years back and really liked the machine.
With the poor global economy meaning computer sales were down things haven't been looking good for many PC makers, Hypersonic included. Reports are coming in that OCZ has now opted to close the doors at Hypersonic.
The Hypersonic website now states that no new orders are being taken and that the firm is still honoring warranties and will continue to support customers who have already purchased machines from them. OCZ says that the move is to allow it to focus on core offerings like SSDs, PSUs, and RAM. The firm's peripheral line is also said to be falling by the wayside along with OCZ cooling products.