OCZ partners with NVIDIA to release SLI Certified memory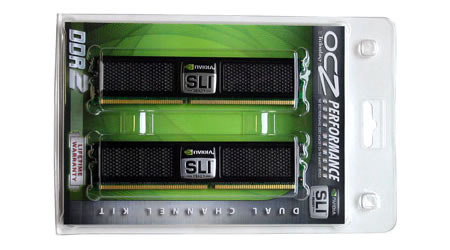 It's a 4GB RAM kit with a pair of 2GB PC2 6400 DDR2 sticks of RAM. They also have NVIDIA EPP.
EPP stands for Enhanced Performance Profiles and is built into the RAM chips so that they work far better with nVidia's nForce SLI-based motherboards. They operate at a mere 800MHz which is kind of said with all the new chipsets offering an FSB of 1333MHz and GeIL offering up DDR3 modules that operate at the same speed.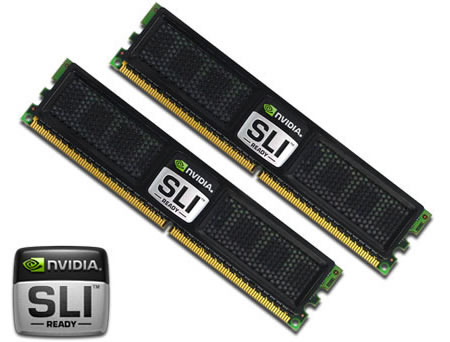 These chips work with 5-4-4 timing, and they are 4GB worth of Dual-Channel RAM so they will still perform pretty great. The nVidia logos on the side of each stick make them look pretty cool too, no work on availability or price, but I wouldn't expect them to be cheap, mainly because its 4GB of DDR2.
OCZ launches World's First 4GB NVIDIA SLI Certified kit [via fareastgizmos]