OCZ Introduces Octane And Octane-S2 SSDs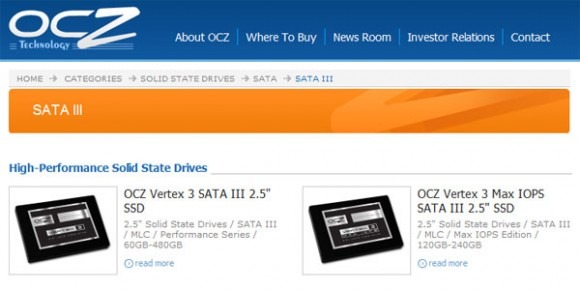 OCZ has unveiled a pair of new SSDs that offer every fast access times and up to 1TB of storage capacity in a 2.5-inch form factor. The new SSDs include the Octane SATA 6Gbps and the Octane-S2 SATA 3Gbps SSDs. OCZ says that it is the first firm to reach the massive 1TB storage capacity in a 2.5-inch form factor SSD.
Both of the SSDs use the Indilinx Everest-bases controller. Using that controller platform the SSDs can deliver up to 560MB/s of bandwidth and 45,000 IOPS. The series also has proprietary mapping algorithms that allows for steady mixed-workload performance. The SSDs also use the Indilinx NDurance tech to increase the lifespan of the NAND.
The Octane has a dual-core CPU for the controller with up to a 512MB cache. The SSDs come in 128GB, 256GB, 512GB, and 1TB capacity. The SATA 3.0 version of the Octane is good for 560MB/s read and 400MB/s write performance. The Octane-S2 on the SATA 2.0 port is good for read up to 275MB/s and write at up to 265MB/s. Write access times are as low as 0.06ms. The line will launch next month at undisclosed pricing.