Oculus VR's founder sued over alleged confidentiality breach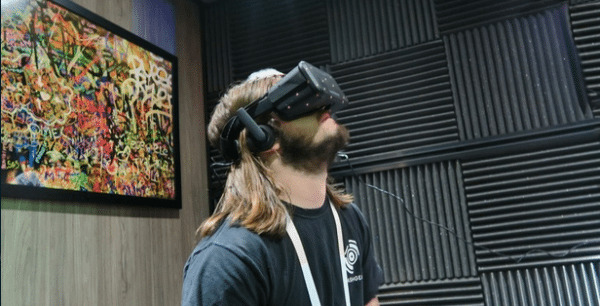 The founder of Oculus VR, Palmer Luckey, has been hit with a lawsuit from his former employer Total Recall Technologies. According to the lawsuit, Luckey used confidential information he acquired during his job at Total Recall to later launch his own Oculus Rift headset. As a result, Total Recall is seeking unspecified compensatory and punitive damages. Oculus has likewise been swept up into the lawsuit, but there are no statements from the company, which was acquired by Facebook, at this time.
The lawsuit against Oculus and Luckey was filed this past Wednesday. According to Reuters, the lawsuit specifies that Luckey was required to sign a confidentiality agreement during his time at Total Recall, where he was brought on in 2011 to help build a head mounted display prototype.
Up into 2012, Luckey reportedly was given data/feedback on improving the display's design, but according to the lawsuit he then went on to use this information to launch the Oculus Rift, his own head mounted display. How much Total Recall is seeking in the lawsuit is not known at this time.
This isn't the first time Oculus has been involved in a lawsuit. About a year ago, Oculus was sued by ZeniMax, and Luckey was also named in the lawsuit. In that instance, Oculus was accused of infringing on ZeniMax's intellectual property.
SOURCE: Reuters