Oculus Rift Mac support not even in six-month roadmap yet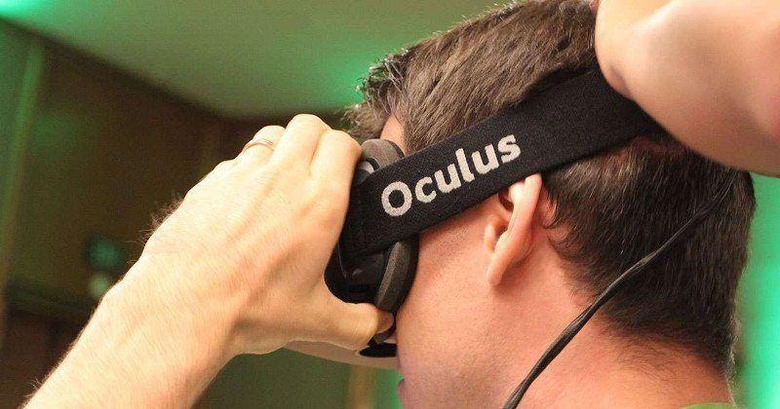 Faithful Mac users might have to wait a bit longer to get their fair share of the virtual reality pie. That is, unless Apple suddenly comes up with its own VR platform and headset within the next six months. That's because Oculus, one of the three biggest VR companies, doesn't yet have macOS in its sights. Not even within the next six months. This was the situation revealed by co-founder and now head of Rift Nate Mitchell as he talks about the company's future in the face of recent setbacks and challenges.
On the one hand, it isn't exactly surprising. Virtual reality is still primarily a gaming-related product and, when it comes to gaming, PCs still have an edge over their Mac counterparts. While the early Oculus Rift dev kits (DK) did support Macs, that support was dropped as the Rift's required specs grew higher and higher. The Mac's mostly fixed specs, in addition to using mobile graphics chips, has often been sited as the reason for the platform being "not there yet" in terms of capability to support VR systems.
Part of the solution to this problem would be to pull down the system requirements for VR, something that Oculus has, indeed, been working on. Its ATW (Asynchronous Timewarp) and ASW (Asynchronous Spacewarp) experiments have reportedly been successful at making Rift work on laptops with mobile hardware, at least to some extent. Oculus isn't closing the door on macOS support and Mitchell says it is something near and dear to his heart, having a Macbook a his work computer. It just isn't the top priority for the company right now.
In addition to improving the efficiency of its platform, Oculus might also be too preoccupied with business matters to put Mac support front and center. It recently lost a lawsuit against Bethesda Softworks, who has filed an injunction that could affect sales of Oculus Rift games and software.
There is also a bit of management reshuffling going on, as Oculus gets further assimilated into Facebook. Hugo Barra, former Google and now former Xiaomi exec, is joining Facebook as its VP of VR, just after Oculus co-founder Brendan Iribe stepped down as Oculus CEO. The movement has been seen by some as Facebook's somewhat subtle way of getting more control over the once independent VR company.
VIA: TechCrunch