Oculus Rift dev kit teardown earns tinkering praise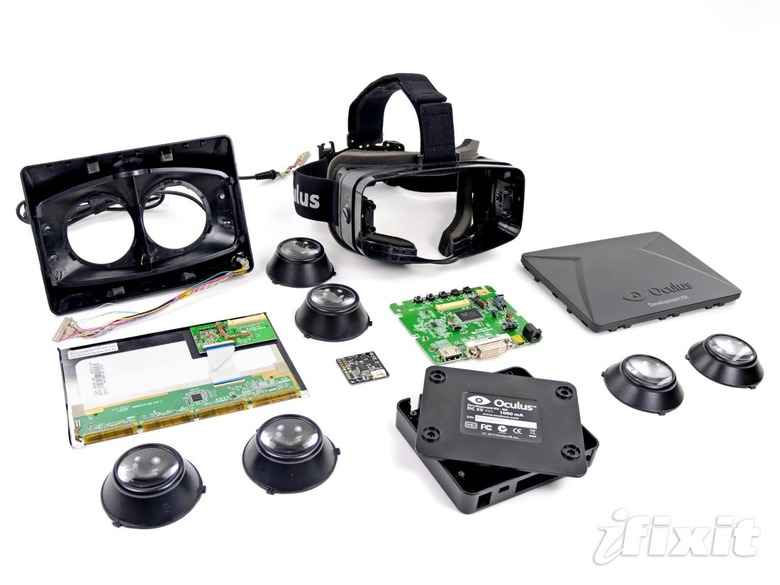 3D gaming headset and Kickstarter success the Oculus Rift has only just been put together and begun shipping out to backers, but that hasn't stopped iFixit from tearing it down as soon as it arrived. The headset exceeded its crowd-funding goal within a matter of hours but takes less than ten minutes to break down into its constituent parts, the teardown site discovered, rating it – in beta form, at least – a healthy nine out of ten for repairability.
Contributing to that score is the use of standard Philips screws (rather than weird, tamper-proof variants) and, where things aren't screwed-together, standard clips instead. The LCD mounting, which is courtesy of some sticky foam pads, also gets praised for its ease of reassembly.
In fact, the only downside that's observed is the Kapton tape – which is thermally resilient – and which Oculus uses in the development kit to hold some of the wires together. That "should probably be replaced with new tape" if you dismantle your kit, iFixit suggests.
Of course, things could change between the developer kit and the final retail product, and only time will tell whether Oculus makes the consumer Rift version as straightforward to tinker with. That's not expected for a while yet – the company hasn't said exactly when – though Oculus has indicated that physical design will evolve between the two, for at least the sake of "comfort."