Oculus Rift creates outdoor VR experience for a dying woman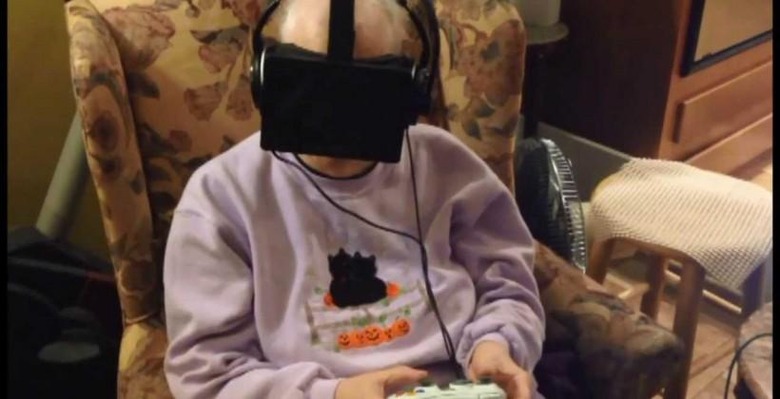 "It is reality!" this very jubilant expression is what cancer patient Roberta Firstenberg had to say about her first Oculus Rift experience. Grandmother of game artist Priscilla Firstenberg, Roberta was confined indoors due to her health condition. She was able to enjoy the surreal experience of climbing stairs – something she found painful – and reach out to butterflies and simply 'fly' thanks to the VR Company.
The Oculus Rift team donated a developer kit to Priscilla, who then went on to document the entire experience of her grandmother's virtual tour. As seen in the video below, more than anything else, Roberta calls it therapeutic to be able to do simple things like climbing the stairs, walk around the yard or chase after blue butterflies. At the time of filming this episode, Priscilla was working on stealth survivor game République at Camouflaj, and spoke about the next-gen systems with her colleagues.
As a result of the conversation, it struck Priscilla to ask for a kit from Oculus VR. Kevin Crawford, the customer service lead, responded by offering a developer loaner sample since the backlog queue for existing orders was long. Priscilla enhanced the virtual reality experience for her grandmother by including butterflies, waterfalls and a forest with fairies in Rift's Tuscany demo.
In essence this VR demo allows one to explore a virtual villa. A Street View demo gave Roberta the chance to view an old photo of her, taken by a Google car. Four weeks after she first used the Rift, Roberta passed away. The only consolation in this whole episode is that she got to do things that we take for granted, even if they were surreal.
SOURCE: Polygon