Oculus Rift arrives in Canada and Europe next month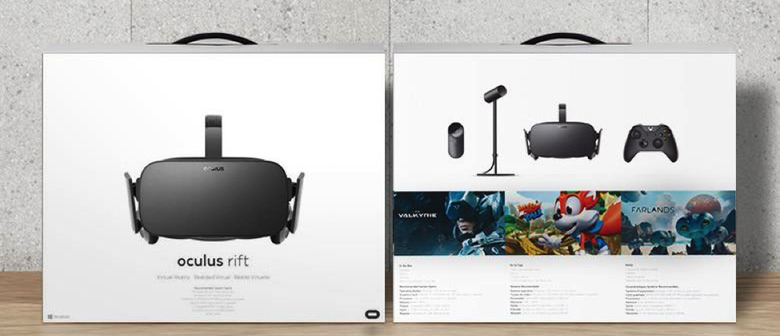 The team behind the Oculus Rift is gearing up to significantly expand its reach, announcing today that the VR headset will be available in Canada and Europe starting on September 20. Oculus Rift will also go up for pre-order in those regions through a variety of retail partners, so if you're inclined to reserve one before the Rift launches, you'll be able to do so beginning today.
Those who want in on the virtual reality action will have to set aside a considerable amount of money, as Oculus is giving the Rift a suggested retail price of £549/€699 in Europe. If that seems like too much money to spend on something without getting a little hands-on time, then good news: the Rift will be getting in-store demos at a number of retailers across Europe and Canada, and interested customers can set up a demo at a store near them using Oculus Live.
If you do decide to take the plunge on a new Oculus Rift, it'll come with a pack-in copy of the platformer Lucky's Tale, and it will also have localized Oculus storefronts, ready and willing to take your money in exchange for VR content. Just be warned – you'll need a rather beefy PC in order to use the Oculus Rift, so check your PC against the recommended specifications below to make sure you're ready to go:
- NVIDIA GTX 970 / AMD R9 290 equivalent or greater

- Intel i5-4590 equivalent or greater

- 8GB+ RAM

- Compatible HDMI 1.3 video output

- 3x USB 3.0 ports plus 1x USB 2.0 port

- Windows 7 SP1 64 bit or newer
In-store demos will be rolling out across these new regions over the next several week, so if the retailers around you don't have demos up and running immediately, it may be worth checking back a little later. Oculus will also have the Rift on hand at Gamescom later this week, so if you're planning on heading to Germany to check out the show, you'll be able to get some hands-on time there.