Oculus Quest Update Finally Makes The VR Headset Worth Its Salt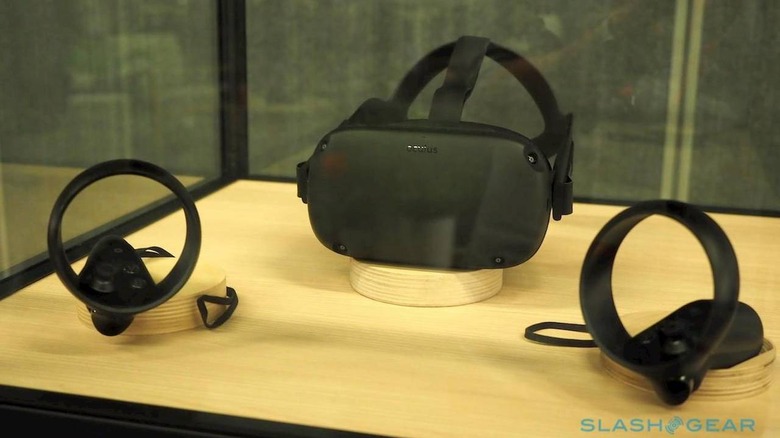 Oculus may have its Rift S as its premiere VR headset but that requires users to be tethered to powerful and immovable PCs. It did launch the Oculus Go and later the Oculus Quest this year but while the latter is designed to be independent and capable, it was far less useful because of its software. As promised last month, Facebook-owned Oculus is rolling out a new firmware that brings a ton of new features that finally make its premiere standalone VR headset.
Firmware 9.0 brings the Rift S' Passthrough+ capability which lets users see the real world in black and white. The Quest's original Passthrough was noted to not be stereo correct. Thanks to improvements in graphics processing and computation, Passthrough+ offers a more comfortable experience, enough to add passthrough-on-demand in the future.
The Oculus Quest is also getting a new "Lights Out" mode that makes it possible to use the headset even in the dark. Before this, thanks to the 6DoF feature, the Oculus Quest would incessantly notify users if the area is too dark to use. By "downgrading" to 3DoF mode only, it will be possible to watch VR movies even in bed.
Most importantly, the Oculus Quest is now getting more than 50 apps from Oculus Go's portfolio. This cements the headset's position as the company's primary standalone headset. Considering how the VR experience is largely dependent on those apps, the more is definitely the merrier.
Perhaps the most important aspect of the update is how they can get future updates. Previously, users would have to wait a long time for Oculus to push the update while the headset remains on. Starting with firmware 9.0 update, users can trigger a "pull" instead and download the update while using the headset.