Oculus aims to be the Android of VR, says CEO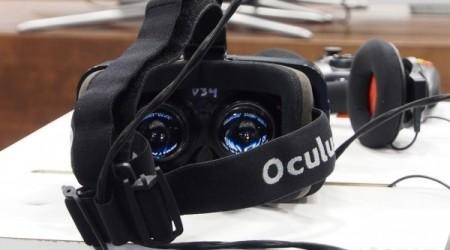 Virtual Reality is a hotbed of activity, with Facebook making a big bet on Oculus earlier this year. Though VR is still a ways off from the time we all have one in our homes, Oculus is trying to scale it quickly. Speaking to Bloomberg, the company wants to follow in the footsteps of another rapidly evolving and growing platform.
Brendan Iribe, CEO of Oculus, says they'd like to emulate Android, and have begun speaking to various OEMs about using Oculus tech in their own hardware. He didn't say if Oculus was going open source or not, though.
"If we do want to get a billion people on virtual reality, which is our goal, we're not going to sell 1 billion pairs of glasses ourselves. We are openly talking to any kind of partner that wants to jump into VR, and there's a lot of interest right now" said Iribe. They've even gone so far as to speak to Sony, which has a potential Oculus rival in Morpheus.
Oculus won't be jumping the gun, though. Iribe said "we need to get it right before we engage and work with other people", promising to solidify their efforts ahead of asking others to join in. Right now, the talks Iribe and others at Oculus have engaged in with outside companies hasn't gone past the interest stage, but there is a lot of upside.
In that vein, Oculus has snagged Carbon Design, which will lead their hardware design efforts. According to Oculus, "The Carbon team brings their expertise around building great feeling, great looking consumer products like the Xbox 360 controller. We've been working with Carbon for nearly a year on multiple unannounced projects." That should take care of the hardware concerns some might have had about Oculus' Rift.