OCDesk hands-on for iPhone 5 and your new iMac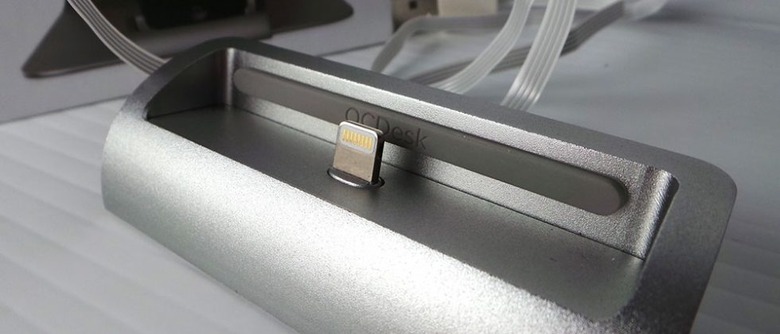 It's time to get serious about integrating all the Apple products you own, and what better way to do that than with a simple iPhone dock that sits rather nicely in front of your brand new iMac? What we're taking a peek at today is the OCDesk Display Stand – that standing for Obsessively Clean Desk Display (OCD), this part of a Kickstarter campaign that's looking to bring this "missing" piece of hardware to the real world. It's missing simply because Apple hasn't made anything like it yet – the creators of OCDesk want to alleviate that problem.
What you're seeing below this paragraph is an idyllic situation in which you'll be using the OCDesk as your dock for your iPhone 5 near your new iMac. You can see that this iMac isn't the newest version, but the slight difference in the base of the computer between generations does indeed work with the size of the dock we're looking at at the moment. Above you'll see the dock on its own – it's got a bit of a lip and attaches to the iMac using adhesive strips, several of which are included in the package incase you stick wrong once or twice.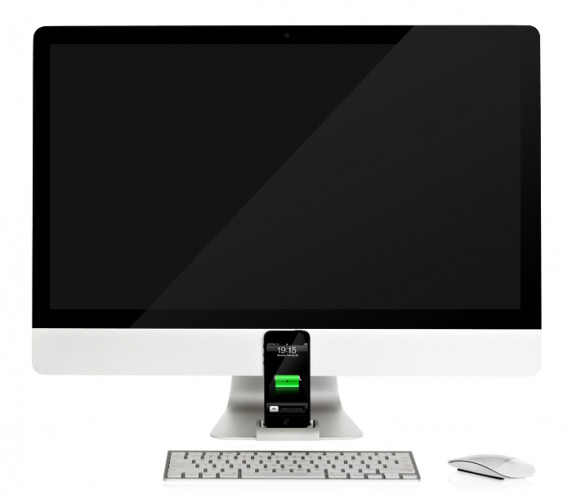 Perhaps the most ingenuitive piece of this tiny bit of equipment is the cord that connects the dock to your USB port behind the desktop computer. It's ultra-thin and is able to sit underneath the base of the iMac, nearly completely flat. With this feature alone you'll be working with a dock that appears very much to be a single solid piece of your iMac. Once you're hooked up, it's all about your own experience, however you choose it to be.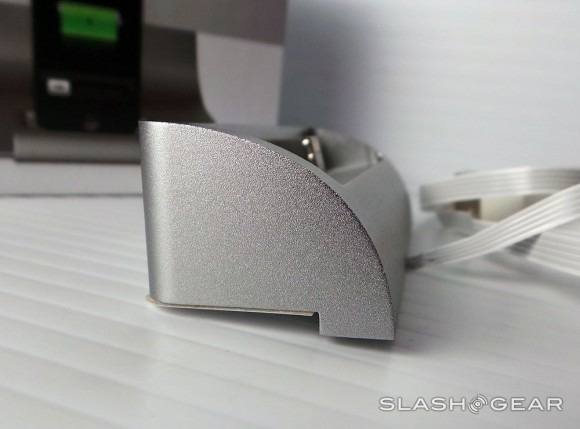 This dock has three interchangeable silicone support bars that can be attached to the dock to work with different size iPhones with or without cases. The lightning or 30-pin connector (depending on which OCDesk dock you purchase) has a spring-loaded base below it so basically no matter which kind of case you're working with, you'll be able to connect without a problem!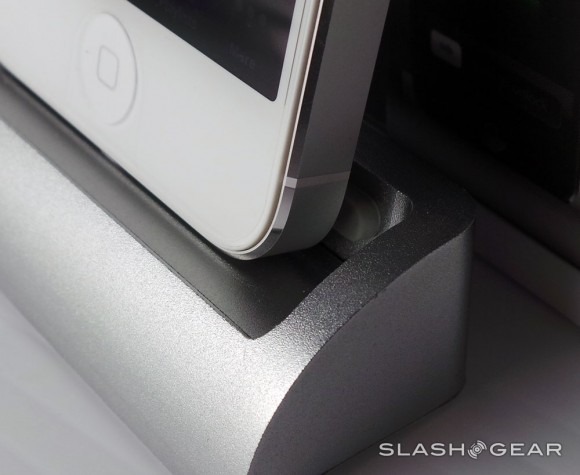 After the hardware it's all up to you as far as what apps you'll be using to make the experience your own. The creators of OCDesk recommend you work with an external screen app such as iScreen or use the iPhone as a shortcut panel with apps such as PhotoKeys:Photoshop Remote and Abobe Nav for Photoshop. In the future the folks at OCDesk may have some apps of their own as well – we'll see!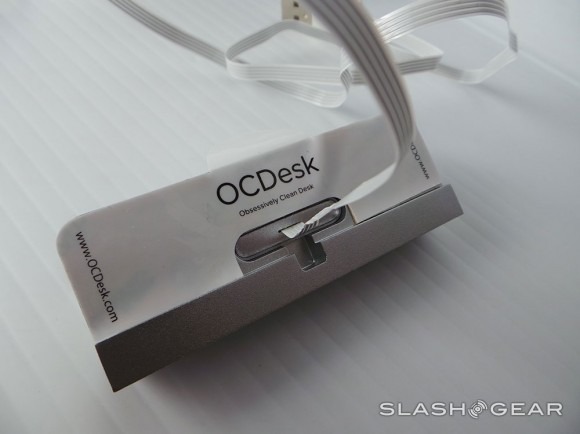 For the time being we can indeed say that this project is one worth looking into – check their Kickstarter and click away – they've got 10 days to go and are already well over their funding goal! Still time to get in on the ground level for you – make it happen!