Oakley Radar Pace Uses Intel Tech To Coach Athletes In Real-Time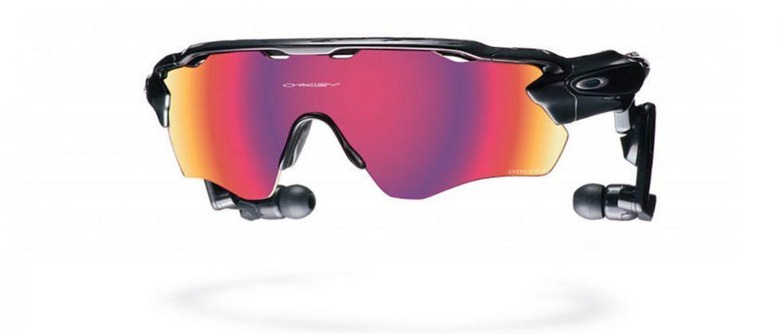 Oakley is one of the biggest names in sunglasses and it has teamed up with Intel on a new project aimed specifically at athletes. The new sunglasses are called the Radar Pace and have an integrated real-time voice activated coaching system inside. The Pace glasses create dynamic and personalized training programs, track performance, coaches in real time and responds to spoken questions from the user.
Radar Pace will interpret data in real-time to give athletes personalized and actionable instruction and motivation during a workout. The conversational interface for the Radar Pace is powered by Intel Real Speech. The headphones also have Bluetooth tech inside to allow users to make and receive calls as well as listen to music via integrated earbuds.
"Radar Pace is a testament that everything can and will be made better," said Scott Smith, Vice President of Strategic Partnerships at Luxottica. "It is the ultimate hands-free training wearable that will push the boundaries of smart eyewear."
The glasses sync with the Radar Pace app and external sensors to collect power output, heart rate, speed, cadence, time, pace, and distance. Programs are available for running or cycling and they calibrate based on performance. The glasses have Oakley Prizm lens technology to enhance details and improve performance with precise color tuning for specific environments. The Prizm Road lens enhances yellows, greens, and reds and brightens whites. The eyewear integrates with a mobile app available for iOS and Android devices. The app is available for download now and the glasses are available to purchase in select Oakley stores and on Oakley.com for $449.
"Through our collaboration, we have challenged each other to reinvent what is possible – each bringing our expertise to the office, lab, track or road," said Josh Walden, Senior Vice President and General Manager, New Technology Group, Intel. "The end result is a powerful and innovative product that combines Intel technology and engineering expertise with Oakley's sleek, lightweight design favorited by athletes around the world."
SOURCE: Luxottica