O2 losing iPhone 3GS exclusivity: on Orange UK later in 2009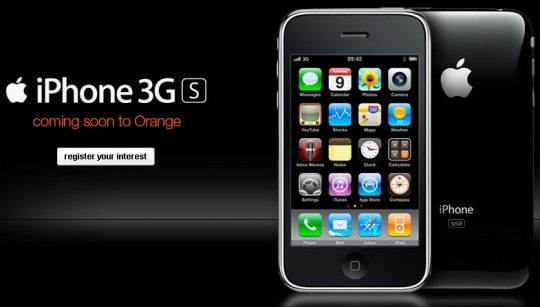 UK would-be iPhone users desperate to avoid O2's network can take heart in the fact that rival network Orange have just announced they will be offering the iPhone 3GS later this year.  The Orange iPhone 3GS is yet to be priced, and nor have the company revealed the exact date it will go on sale, but there is a pre-interest page open for registrations.Update: O2 statement after the cut
Given that the first-generation iPhone originally went on sale in the UK on November 9th 2007, as an exclusive to O2, it seems a reasonable prediction that Orange will begin selling their version on November 9th 2009.  That would make the "multi-year exclusive" deal between O2 and Apple a two-year one.
As for pricing, since this move appears to be one of Apple broadening availability to increase overall sales – now attempting to pull in would-be iPhone 3GS owners not enamored of O2's coverage or service, for instance – we'd expect the company to maintain its strong grip on pricing.  That means a "battle to the bottom" where O2 and Orange push each other's prices for the iPhone 3GS down to "free on contract" is unlikely.
Update: O2 have released a statement (which doesn't really say much):
We're proud that we've been able to offer an exclusive iPhone deal to our 20 million customers for the last two years. We always knew that iPhone exclusivity was for a limited period of time, but our relationship with Apple continues and will be an ongoing success. We have over 1million iPhone customers and they remain very important to us.

We aim to offer our customers the best devices on the market, including becoming the home of Smartphones and we are really pleased to now add another device in the Palm Pre. We also offer award-winning customer service and benefits, which is why more people choose O2 than any other network in the UK.