O2 Cocoon - The designer phone gets unboxed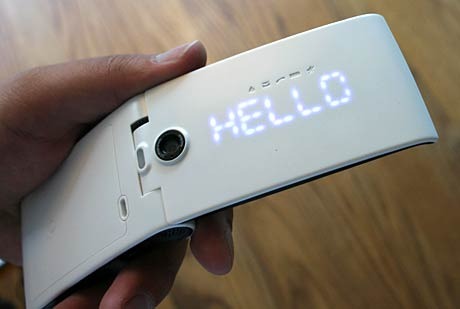 Reported two months ago, the O2 Cocoon designer phone is now available in UK offered by O2 telco. The O2 Cocoon is a stylish black and white clam shell design phone with smooth lines that is loaded with functionality. The Cocoon features an intuitive music interface and compatible with Windows Media player allowing you to easily manage your music with internal memory for approximately 500 tracks, supporting AAC, AAC+, WMA, MP3 and WAV.
Fosfor gadgets has received their review unit, and posted an unboxing of the new O2 Cocoon. The front of this handset has a hidden LED display that will tell you who is calling and also the time. With its 2 Megapixel camera the Cocoon allows you to capture those special moments anywhere and with an external memory slot that will take up to a 2Gb card, you can save both your music and your memories without fear of running out of space.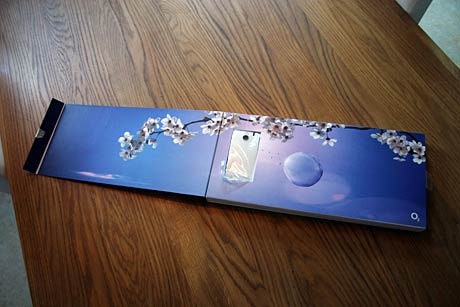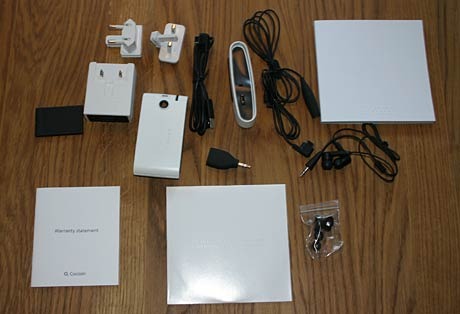 Specifications:
* Hidden LED display on front shell
* 2GB internal flash memory with MicroSD slot (expandable up to 2 GB)
* 2MP camera with auto focus, flash and zoom
* QVGA (240x320) Screen 262k TFT
* FM Radio with RDS
* Stereo Bluetooth
* 3.5m headset jack through remote
* File Formats – AAC, AAC+, WMA, MP3 and WAV
* Quadband
* Measurement: 94mm x 49 mm x 21mm
* Battery life: 350 hours standby time, 5 hours talk
O2 Cocoon – unboxing [via fosfor gadget]