O2 axe unlimited data; new limits ahead of iPhone 4 launch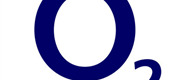 It's beginning to look like the days of unlimited mobile internet really are ending; O2 have followed AT&T's example and are killing off their unlimited data tariffs.  Instead, from June 24th, there will be three different tiers of inclusive data – 500MB, 750MB or 1GB – together with optional "bolt-on" extras of 500MB for £5 ($7) or 1GB for £10 ($15). Full pricing details after the cut.
New and upgrading customers get unlimited plans until October 1st 2010, at which point they'll transfer onto the limited bundles.  Text messages will update subscribers on how much data they've used and how close to their limits they are.  O2 reckons 500MB is more than enough for 97-percent of their current subscribers, and also point to their inclusive WiFI at The Cloud and BT Openzone hostpots.
The move to capped data – as opposed to more nebulous "fair use" policies – is being partly blamed on the iPhone's success and the increased likelihood of mobile users accessing full websites and streaming media on their devices.  O2 announced earlier this week that it would be offering the iPhone 4 from June 24th.

Press Release:
O2 introduces new mobile data pricing model

O2 today announced plans for data pricing for new and upgrading mobile customers which gives customers a more transparent pricing model tied to usage.

CEO Ronan Dunne said: "We know that customers are looking for clarity in pricing as too many offers have clauses and catches which are not easy to understand. With the wide range of Internet based services now available on mobile devices we're providing customers with generous clear data bundles that give customers freedom. This enables us to provide a better overall experience for the vast majority of customers and to better manage demand."

Based on current usage patterns, 97% of O2 smartphone customers would not need to buy additional data allowances, as the lowest bundle (500MB) provides at least 2.5 times the average O2 customer's current use.

From 24 June, O2 will introduce three inclusive data bundles for new and upgrading smartphone customers.

New and upgrading customers will continue to receive unlimited data as a promotion until 1 October. From that date, they will be able to buy additional data Bolt Ons which include 500MB for £5 or 1GB for £10 and O2 will ensure customers have the ability to easily monitor their use by sending them regular text messages.

All O2 customers will continue to receive unlimited Wi-Fi through The Cloud and BT Openzone hotspots.

Existing customers will continue under their present terms, unlimited data usage with an Excessive Use Policy.

Ronan Dunne concluded "By doing this, we are laying the foundation for a sustainable data experience for all customers and the huge possibilities that technology will create over the coming years."