O2 and HTC to sell new smartphone without charger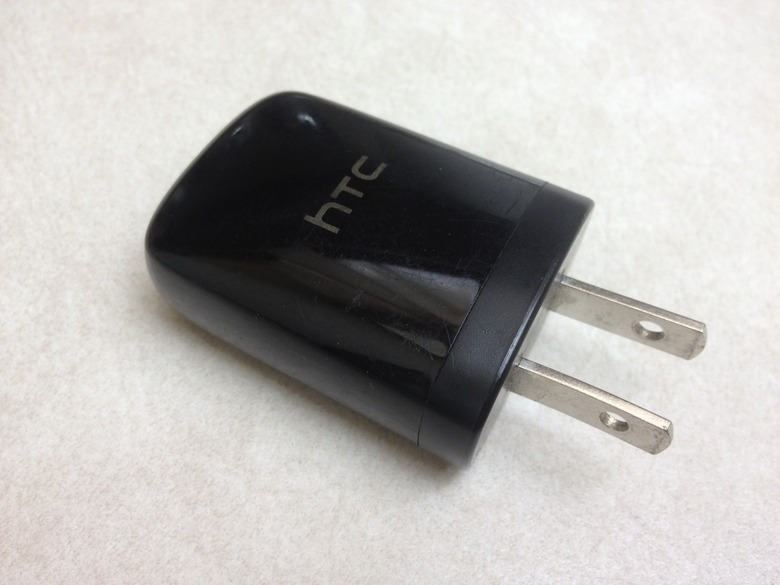 How many chargers do you have lying around the house from all of the different devices you bought? Now, how many of those are you actually using? You probably have a few chargers tucked away in a drawer somewhere because you already have a couple that you're currently using. To cut down on the amount of unused chargers circulating around the world, O2 and HTC are teaming up to release a new smartphone that won't come with a charger in the first place.
According to O2, 70% of customers in the UK who buy a new smartphone already have the charger to go with it. This results in more than 100 million chargers going unused. O2 says that by trying to reduce the number of chargers floating around in the world, it will prevent further environmental damage by limiting the amount of components and packaging that are normally required.
While this unannounced smartphone from O2 and HTC won't come with a charger, you'll still be able to grab one separately if need be, but the phone itself will only come with a USB cable, for which you can use to charge your device through a USB port on your computer. But if you need to charge via a wall outlet, you'll need to get the separate wall charger.
It makes sense really, especially for those who are loyal to one handset manufacturer. Back in my Android days, I only bought HTC, and as a result I ended up with a ton of chargers that were all the same. It was nice to have extras, but I simply had too many that would go unused, especially when I mostly just charged my devices through USB.
[via Pocket-lint]