NZXT Tempest Gaming Chasis is the 'Airflow King'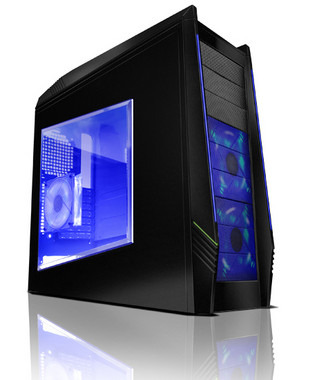 When I used to build custom PCs there were two main requests when picking out a case. Most people went for the looks, and some also were interested in how well it would actually cool their components. Sometimes it's not always easy to find a case that is the best of both worlds without breaking the bank. Fortunately NZXT has your back with their new Tempest Gaming Chasis.Just a quick glance at this beast of a case tells that not only does this case look cool, it's going to make sure everything inside stays cool. In fact, the six fans in the Tempest move so much air that NZXT has dubbed it the Airflow King. It features dual 120mm intake fans, dual 140mm exhaust fans and one side and one rear 120mm fan.
Fans aren't the only thing this case has going for it, pre-drilled cable routing holes will allow you to store your excess cabling behind the motherboard, thus creating more room for airflow. You'll also note that the power supply is located at the bottom of the case, which also allows for better airflow (are you starting to see the trend here?). Finally, the 8 hard drive bays are positioned directly in front of the two intake fans in order to keep your drives as cool as possible. If all of that cooling still just doesn't do it for you, it includes pre-drilled holes in the rear for installing a liquid cooling solution.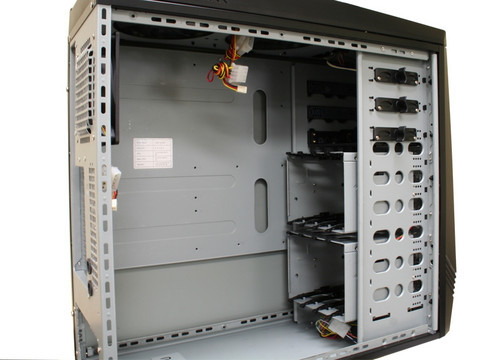 The NZXT Tempest is priced at $99, which i would say is very reasonable for what you're getting. You can pick one up today directly from the NZXT site.