NZXT Launches Sentry LXE, Most Badass Fan Controller Ever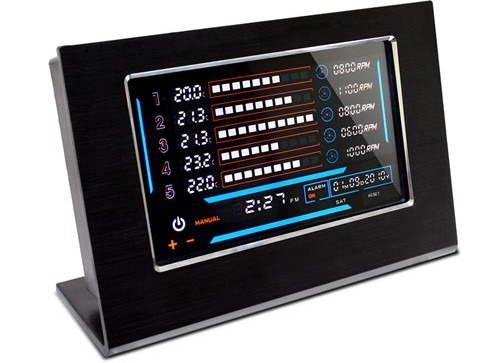 I have never really been one to use fan controllers on any of my computers. I have had cases with fan controllers built-in that I have played with over the last few months and I am rethinking my lack of support for the tech. It's very nice to be able to dial the fans way down when I want quiet and speed them up when things are running hot.
NZXT is typically associated with computer cases, but the company has offered up the coolest fan controller ever. The thing is called the Sentry LXE and it has a big touchscreen for control of up to five fans.
That big touchscreen is backlit so you can see it in the dark. You can set temp alarms and it can control fan RPM for up to 10W per channel. The frame is made from brushed aluminum and it connects to your PC via PCIe slot and the frame sits on your desk.