NYT Now goes free for iOS, adds impressive features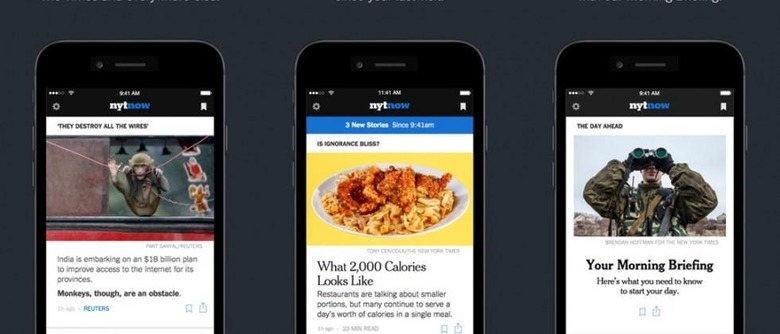 Paywalls are kind of terrible in the eyes of most. It's success is largely debatable, but some larger news entities choose to shelter online content behind a curtain rather than open it up to all in favor of monetization via advertising. The New York Times was one of those who subscribed (pun intended) to the paywall theory, but may be tearing themselves from it. Their latest update to NYT Now, their iOS app, eschews the paywall altogether, letting us all read until the battery on our iPhone dies.
It may sound as though there's a catch, but there's not so far as we can tell. In the release notes and FAQ, NYT Now is noted many times as being totally free — all in-app content can be read at no charge.
NYT Now also positions new articles at the top of a feed, so you'll never miss what's newest. It's a bit like Twitter for news.
Those familiar with the 'Morning Briefing' feature will be able to take advantage in-app, with NYT Now sending push notifications when the feature is ready for you. Morning Briefing curates the most newsworthy content and feeds it to you in a card-style format for quick digestion.
The app also allows for screenshot sharing, and has 1Password integration built in.
Keep in mind NYT Now isn't the full version of The New York Times — it's the curated version, basically Flipboard from the NYT Editorial staff.
Source: App Store